Friendly handyman at your service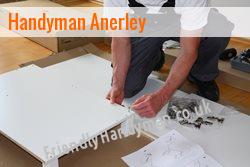 Friendly Handyman's handymen specialises in all types of repairs and maintenance. They also do installation services as well as simple household jobs. You can never find a better package other than our affordable price and a quality workmanship.
Professionals to make your place a great place to live
You do not have to hire individual specialists just to help you on your leaking faucets, defective wiring or broken tables. With us everything can be done by one single man. Our handyman SE20 is versatile to handle all types of job you may require. For Anerley, we are the number one team of professionals.
Reasons why we excel:
Completes job effectively
Affordable rates
Always on the go
Fully insured
Quick response
Professional team of handymen
We can help you get things in order by doing series of repairs and maintenance. Call us today at 020-3322-6025 for a quality service that you always wanted.
Dependable individuals who are truly professional
If you want to have someone to look after the efficiency of your workplace, our handymen are just the perfect team for you. We can assure you that we will be there on time so as not to cause you any delay or distraction to your ordinary business day.
You may not have enough time to do the chores all by yourself. That is why we are here to give you the exact service that you need for a very affordable price. With our skilled handyman, you will never have to worry about anything else anymore.
Our fine customer service has always been the number one consideration that our people have in choosing us to be their company. We never disappoint our clients. We have always been the best team to serve every household and commercial entity.
We have the skills to do the following but are not limited to: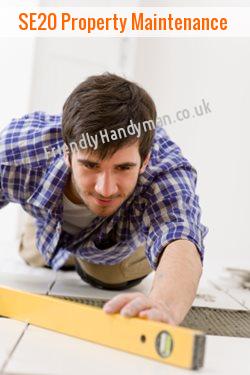 Carpentry
Plumbing
Painting
New Kitchens
Fences and Decks SE20
Tile Flooring
Making things different for you
Excellent customer service is always apparent in our every transaction, which is the very reason why we have become the first choice of every household. Professionalism and efficient solutions are always guaranteed by our handymen.
We pride ourselves for being the number one choice of Anerley when it comes to commercial handyman services. From simple cracks to major remodelling services, we are just the very team that most business owners trust.
Specialising in repairs and maintenance, our handyman is the best professional you can call at times that you need a helping hand. We understand that doing repairs and maintenance is never easy. That is why we are here to give you the very assistance that you just need.
Anerley DIY expert - Call 020-3322-6025.
Handymen Engineers Central London, Reliable Handyman in N4 Handyman in E14 SE1 Handymen Engineers Mill Hill Friendly Handyman man of all work Penge SE20 UB8 Jack of all trades DIY expert in N21 St Johns odd-job man domestic repairs odd-job man Kensington & Chelsea Cheapside EC2 DIY expert Handymen Engineers in Hammersmith & Fulham.
We can fix your problem even if it takes time. Our concern is how to keep you satisfied at all times. That is why in every job that we do, we always make sure all your requirements are accomplished right on time.
For an excellent workmanship that guarantees your complete satisfaction, contact us at 020-3322-6025 today. You will always have the best experience with our team.
We are the very company who has the heart to understand the needs of the people and gives a full dedication for our customers' full satisfaction. No matter what you need, our handyman can take care of it just for you.
It is our goal to keep you happy at all times. If ever you are unsatisfied, we can always redo it. The important thing is we have made you happy and completely satisfied as well.
For a service that offers great value for money, call us at 020-3322-6025 or send us an email. With us, you will never have to spend much just to have the best and reliable service.