Experiencing problems?
Are you having trouble with dripping faucets and leaking pipes? You just can't do things by yourself because such might only gone worse. Do not trust your instincts if you think that your skills will never be enough. Better yet, you need to have someone do it for you, who is well adept in handling the problem because plumbing is a very delicate matter.
Do you have broken chairs at your home? Do you want to fix it with your own skills? You might just end up pounding your own fingers in the hope of doing basic carpentry all by yourself. It is not bad to actually try doing things on your own. However, when you want things to be done perfectly well, consider hiring a professional who can take care of it excellently.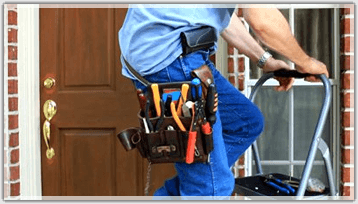 Thinking of doing the rewiring all by yourself? It should be best when you entrust this kind of job only to the professional electricians. Handling this kind of job is very delicate and could cause great danger if done inadequately. So for precautionary measures, never rely on your amateur skills.
Can't do things right in painting your walls? Anyone could actually do the painting by themselves but there are just some instances wherein an expert's job is needed to come up with quality output. No one does it better than a professional, unless you are a professional yourself.
Each situation could be handled by different specialists at a fair price. But what if you will encounter those problems all at the same time? Who should you call? To answer all these problems, please do not hesitate to give us a call at 020-3322-6025. You would probably be surprised that only one man could do it all.
Friendly Handyman: Making everything come in handy!
As much as possible, everyone wants to experience convenience in everything. From doing simple chores to the ones that are extremely complicated, the best escape that you can have is to call a team of professionals. But who do you exactly call? Well, a handyman could be the best choice.
Friendly Handyman is an established company offering handyman services. We are widely known for exceptional services that are second to none. All our handymen are highly trained and skilled to undertake any job that you would require them to do. Whether you require them jobs that are done indoor or outdoor, they can all carry it out professionally at a very affordable price. What else could you ask for? With a handyman London, all your household and commercial problems will be all gone in no time. For more information about our services and our team, feel free to give us a call at 020-3322-6025. Our trained staffs would be very much happy to hear from you.
Our Clients
As a professional company, we are flexible enough to undertake all types of work from different entities such as the household and commercial. We have provided excellent services for: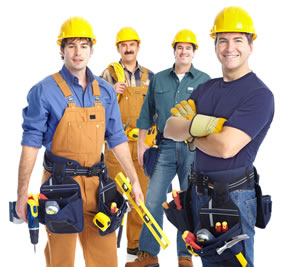 Residential
Commercial
Estate agents
Retail shops
Large and small scale business
Property management industry
If you have any concern that needs to be done quickly, contact our handyman by simply call 020-3322-6025 or email. Everything will be given with quality solutions that would completely satisfy you.
Our Services
A handyman is known for its excellent services that are done at the highest possible standards. Their skills are truly exceptional in a manner that they can carry out any job that you would require them to do. In an instant, they give you solutions that will take away all your problems that you have been suffering since then.
We usually specialise in repairs and maintenance because this is where we are known for. However, if you wish to work with us on your installation, we can also be of service to you. Here are the services that we are capable of providing you for your ease and convenience:
Plumbing

We repair dripping faucets and taps as well as replace them. We can also fix your leaking pipes and other problems with your radiators. Installing washing machines and other appliances can also be done for your convenience.

Electrical

Our handyman can replace sockets and switches as well as the light fittings. We can also do PAT testing just in case you need them for some purposes.

Decorating

Whether you require painting or some interior and exterior decoration, our handyman can do it all for you. We can also do the tiling and re-grouting for you as well as the patching of damaged plasters.

Odd jobs

As part of our duty as an all-around help to all your needs, we can also do some odd jobs such as hanging pictures, fitting blinds and curtains, assemble furniture and a lot more.
You can name any job that you wish us to do. If there are jobs that you think that only our handyman can effectively handle, call us today at 020-3322-6025. We will always take care of all your needs no matter how simple or complicated it could be.
Our Promise
Unlike other amateurs, we, at Friendly Handyman, always seek to give our clients the true satisfaction that they deserve. Here are the very things that we can guarantee you when you get to work with our reliable and trustworthy handyman: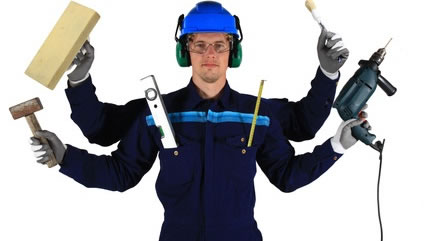 Quick service
Exceptional workmanship
Affordable rate
Best value for money
Assured quality of work
Excellent customer service
Total satisfaction
Complete peace of mind
A handyman's skills cannot be compared to that of the experts. However, when it comes to convenience, only the handyman can provide it to every household and other commercial entities. It cannot be denied that most of the time you do not need only the services of an electrician but also that of the plumbers and painters. So who do you need to call when you need help on all of these tasks at once? Definitely the handyman!
We cover all London areas within M25: West London Central London East London North London South London
If you need a professional's help that does not cause you to spend much, call us at 020-3322-6025 or fill out the quote form. Our handymen at Friendly Handyman are always on the go to be of any help to you on all your household and commercial needs.