The perfect team you can trust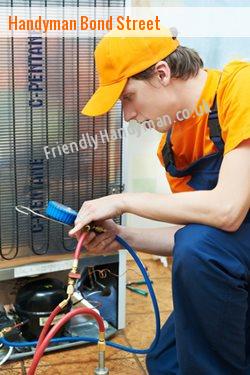 No one does a better all-around service other than our reliable and professional handyman. The solutions that we provide are simply cost-effective. That is why everything that you need is exceptionally provided only at Friendly Handyman.
Your knowledgeable professionals to help you at all times
If there is something that needs to be fixed, we are just the very team you can call. You can definitely rely on us because we always do things the right way. Making the customers our first priority, we have truly become Bond Street's most favourite handyman company W1. You can never go wrong with us.
Why most people choose us?
Satisfaction is always guaranteed
Wide range of services to offer
Highly skilled and knowledgeable handymen
Fully licensed and insured
No delays
Competitively priced
Rendering 24/7 services is our forte. Call us at 020-3322-6025 anytime for a reliable service that is sure to give you the satisfaction that you need.
Reaching out far to be at your service
We are the very team who can help you maintain an efficient workplace for you and your staffs. Your business transactions can run smoothly while we do the small scale jobs for you. Prompt response is always guaranteed by our handymen.
Without the need to spend too much, you can already have the best service there is. Our professional handyman can make all of this possible for you. No matter what job you require from them, they can carry it out perfectly just for you.
It is your satisfaction that keeps us going. Thus in every job that we do, we always ensure that you get the best of what we have to offer. Whatever you require from us, we will handle it excellently for your total satisfaction.
Excellent workmanship on the following services: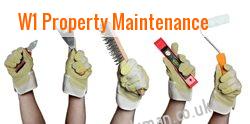 Remodelling of Basement
Remodelling of Kitchen W1
Tile and Flooring
Carpentry
Electrical
Drywall Installation or Replacement
Premier satisfaction on all services
We do all kinds of jobs. You name it and we can handle it all for you. No matter what job you require from us, we can professionally get it done just for you. In no time, all your domestic problems will be solved effectively.
The quality work that we provide Bond Street has always been consistent making every job done right the first time. As a professional handyman company, we ensure that we would be able to deliver the widest range of services. This is to help our customers save time in looking for specialists to deal with their repairs and maintenance needs.
Our handymen are widely known for their expertise in doing all around fixes both for residential and commercial needs. They have the ability and competence to accomplish the job that you would require them to do in just a short time.
Bond Street Jack of all trades - Call 020-3322-6025.
DIY expert South West London, Handyman Services in SW2 DIY expert Baker Street NW1 E6 Local Handyman SE1 minor renovations.
Whatever you would want us to do, we can always carry it out with quality. You do not need to find other service providers to help you with your needs. With us, all your problems will be fixed in no time.
If you are looking for someone to help you with your small scale jobs, we are just the right team for you. Send us an email or call us at 020-3322-6025 for a specialised kind of service like no other.
We are the very company who has the heart to understand the needs of the people and gives a full dedication for our customers' full satisfaction. No matter what you need, our handyman can take care of it just for you.
You can always depend on our works no matter what job you may require us to do. With honest and reliable handymen, your choice of having us will bear great results.
Trust only the company that is trusted by many. Fill out the form or call us at 020-3322-6025. Our handyman services will never let you down.