The right man for all your needs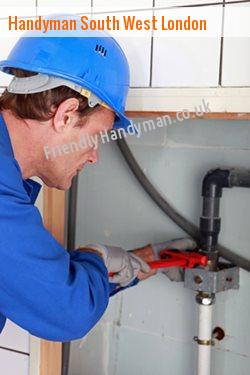 Why prolong your agony when you can have the best handyman to help you? Friendly Handyman is an established company offering quality services to all your needs. From small to medium sized jobs, everything is being taken cared of excellently.
Your quick way out to household and office problems
From simple household chores to major improvements, our SW, SW1... handyman is the right person that you can call. Doing all types of job for everyone's convenience and satisfaction, South West London would no longer have a hard time dealing with these certain chores.
Choose us for the following reasons:
Friendly staffs
Efficient solutions
Organised workmanship
Quick response
Reliable services
Affordable rates
Our staffs are always ready to be of service to you. Feel free to call us at 020-3322-6025 to find out more about our services and affordable rates.
Undefeated team of professional handymen
Our professionals are always happy to be of service to you. They will never cause you any delay or any disruption so as to prevent you from having a productive day at work. We can help you on your maintenance and repairs to ensure a safe workplace for everyone.
Fixing leaks and repairing your broken table would never be easy. That is why we are here to help you deal with your problems at your convenience. Our handymen are very much reliable to do all the things that are needed to be done at the highest standard.
We are widely known for our excellent customer service that we provide our customers. Even from the first time you call us, our staffs will really accommodate all your needs making you satisfied from start to finish.
Doing decorative jobs for your satisfaction: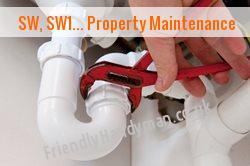 Woodwork painting
Painting and tiling
Plastering walls and ceilings SW, SW1...
Filling cracks and holes
Re-sealing
Repairing old grout
Making things different for you
When the need on repair and maintenance arises, there is no better team that you can call other than our professional handyman. At home, do not entirely trust on your skills because it will only lead you to disaster. Hire a handyman to ensure everything.
When it comes to excellent commercial handyman services, nothing beats our team. You do not need to require individual specialists to take care of your various needs. With South West London's best, you sure have someone you can certainly rely on.
Our handymen are unmatched when it comes to quality workmanship. In just a short time, we can help you fix your problems. That is why no one could beat our team most especially in providing complete satisfaction to customers.
South West London Jack of all trades - Call 020-3322-6025.
Property Maintenance North London, Erith Reliable Handyman renovation experts Pinner Green HA5 E9 man of all work Friendly Handyman in DA16 SE9 odd-job man renovation experts domestic repairs in Bermondsey Friendly Handyman in Keston Friendly Handyman in EC2 Chiswick High Road Friendly Handyman Boston Manor TW8 domestic repairs DA17 Property Maintenance in Embankment WC2 man of all work domestic repairs Streatham Common SW16 Local Handyman Property Maintenance in W4.
Emergencies are entertained by our handymen. Of course, we will respond to your call as soon as we have known about your case. We will never keep you waiting because a single minute is already detrimental to your safety.
If you are looking for someone to help you with your small scale jobs, we are just the right team for you. Send us an email or call us at 020-3322-6025 for a specialised kind of service like no other.
Every work done by our handyman is 100% guaranteed. Being a fully licensed and insured company, we can assure you that all things will be done professionally at your own pace and convenience.
Customer satisfaction is our topmost priority. If you require us to do a different kind of task, we can customise it just for you. We always want to make things convenient for you.
For a service that offers great value for money, call us at 020-3322-6025 or send us an email. With us, you will never have to spend much just to have the best and reliable service.