An all-around service provider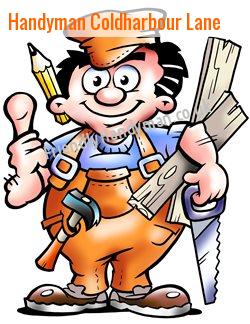 Guaranteeing your total satisfaction through our quality results has always been our topmost priority at Friendly Handyman. We can promise you that our handyman will never give you the same problem that you had with others.
Your round the clock domestic and commercial operatives
We deliver quality solutions to every household in Coldharbour Lane, whether it involves plumbing, electrical or carpentry works. With a highly trained team of handymen SW9, all your residential needs will be taken care of professionally. Why look much further?
Our advantages over other companies:
Fast and organised in every task
Always on time
Keeps you on track on our services
Utmost care on all types of work
Excellent customer service
Services that are competitively priced
Want to get things done easily? We can certainly help. Contact us at 020-3322-6025 for a quality work done only by our professional handyman.
Dependable individuals who are truly professional
Reliable and professional services are what we are known for. Many commercial entities can attest on how we efficiently deal with their problems. We do it unobtrusively and effectively for their complete satisfaction.
For the best service that is sure to give you the satisfaction that you deserve, have your errands done by our professional handyman. With us, all your problems will be gone making life much easier for you and your family.
We seek to only give the best to our clients. That is why we always adhere to the standards established so as to ensure that we always abide with the right quality. We do not want to make our clients worried but instead give them a complete peace of mind.
Doing decorative jobs for your satisfaction: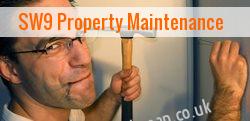 Woodwork painting
Painting and tiling
Plastering walls and ceilings SW9
Filling cracks and holes
Re-sealing
Repairing old grout
Your reliable small jobs specialists
There is no better team you can rely on when it comes to your residential needs. WE have a complete range of handyman services that you can choose from. We can even customise services just for you. So why waste resources with others when you can have everything done at a very affordable price?
Taking pride of the workmanship that ensures every job is done right the first time, we have become Coldharbour Lane's first choice in all types of handyman services. From small retail stores to restaurants, we are just the perfect team of professionals that business owners could surely rely on.
For a quality workmanship that gives you the exact service that you need, only entrust our professional handymen. With us, all the things that need to be done will be taken cared of professionally at the highest quality.
Coldharbour Lane renovation experts - Call 020-3322-6025.
Local Handyman London, minor renovations SE15 Property Maintenance odd-job man E17 East Barnet Handyman Services.
We are founded in the belief that customer satisfaction is the number one in our list. We always want to give the best service to our customers leaving them no reason to regret in choosing us to do the job for them.
If you are looking for someone to help you with your small scale jobs, we are just the right team for you. Send us an email or call us at 020-3322-6025 for a specialised kind of service like no other.
We are the very company who has the heart to understand the needs of the people and gives a full dedication for our customers' full satisfaction. No matter what you need, our handyman can take care of it just for you.
We can guarantee you that when you work with us, you will never experience the disappointments and regrets that you had with your previous handyman. We are all professionals and would always give you the best service. You can always count on us.
We are always available to hear and answer your queries and concerns. Do not hesitate to give us call at 020-3322-6025 or fill in the form for more details about our services.