The best choice to have for all your needs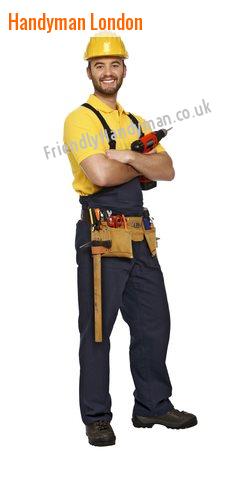 No one does a better all-around service other than our reliable and professional handyman. The solutions that we provide are simply cost-effective. That is why everything that you need is exceptionally provided only at Friendly Handyman.
Finding someone who can help you from start to finish?
Our experience in this field is truly unmatched. Serving , London for many years already, we have proven to its every household that with our skills and experience, they will truly never go wrong. We can make your dreams come true, apart from the mere promises that other typical service providers give.
Why we are the best?
Prompt response at all times
24/7 availability
Very professional
Fine craftsmanship
Reasonable rates
Satisfaction guaranteed
For a same day service, call us at 020-3322-6025. Our handyman will be at your place to do the jobs you require in no time.
Offering the best experience there is
We also cater the needs of our commercial customers most especially when it comes to repairs and maintenance. We are the very team who can promptly respond to their calls so as to ensure that we will not cause them any trouble or delay.
There is no better team to help you with your needs other than our reliable and professional group of handymen. We are very much dedicated in giving you the convenience that you need and the satisfaction that you have always wanted.
You might have a very disappointing experience with others. But when you get to work with us, you will never experience the same thing again. All our handymen are honest, reliable and indeed straightforward. It is our promise to satisfy you at all times.
Excellent workmanship on the following services: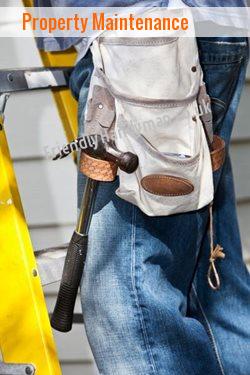 Remodelling of Basement
Remodelling of Kitchen
Tile and Flooring
Carpentry
Electrical
Drywall Installation or Replacement
Perfecting the tasks you require
Excellent customer service is always apparent in our every transaction, which is the very reason why we have become the first choice of every household. Professionalism and efficient solutions are always guaranteed by our handymen.
Throughout these years, London no longer worries about its commercial repairs and maintenance needs. With us, all that needs to be done will be promptly attended to with an assurance of high quality workmanship. Our skills, experience and complete array of services could say it for us.
No matter if you require a small or a medium sized job, our fully licensed and insured handymen can help you get things done just for you. We have years of experience to prove that all our jobs are done at the highest possible standards.
London Local Handyman - Call 020-3322-6025.
West Central London, SW18 Reliable Handyman DIY expert Handyman Services in SW11 Jack of all trades St Pauls EC4 man of all work Local Handyman in NW10 Friendly Handyman HA3 Norbury DIY expert Plumstead minor renovations.
We can fix your problem even if it takes time. Our concern is how to keep you satisfied at all times. That is why in every job that we do, we always make sure all your requirements are accomplished right on time.
Every job done at Friendly Handyman is always guaranteed 100%. So if you want to have your errands done excellently, give us a call at 020-3322-6025.
If you are looking for an all-around affordable service, we are just the right company for you. We take pride on what our handymen are capable of to provide you the satisfaction that you deserve. All their works are truly cost-effective.
Quick and fast service is always guaranteed by our handyman. Our team can solve all the problems you have leaving you totally satisfied with a peace of mind.
No one serves you better other than our professional team of handymen. Feel free to give us a call at 020-3322-6025 or send us an email to know more about our services.