The perfect team you can trust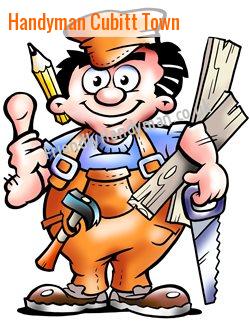 Why prolong your agony when you can have the best handyman to help you? Friendly Handyman is an established company offering quality services to all your needs. From small to medium sized jobs, everything is being taken cared of excellently.
Professionally taking care of small jobs for you
We are Cubitt Town's most favourite handyman company E14 for several years. By being able to constantly provide excellent workmanship, most of our transactions come from repeat customers. Whatever our customers need, we can have it all covered.
Reasons why we excel:
Completes job effectively
Affordable rates
Always on the go
Fully insured
Quick response
Professional team of handymen
Our handyman service is undeniably your only resort to get things done right away. Call us at 020-3322-6025 for a quick response on your errands.
Finest workmanship that satisfies everybody
We can help you let your business run smoothly while we do the jobs for you. With our professional handymen, solutions will be given at the best time possible without any disruption.
You may not have enough time to do the chores all by yourself. That is why we are here to give you the exact service that you need for a very affordable price. With our skilled handyman, you will never have to worry about anything else anymore.
It is your satisfaction that keeps us going. Thus in every job that we do, we always ensure that you get the best of what we have to offer. Whatever you require from us, we will handle it excellently for your total satisfaction.
Excellent workmanship on the following services: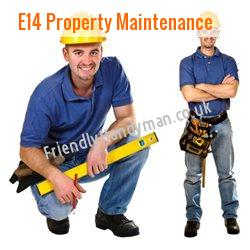 Remodelling of Basement
Remodelling of Kitchen E14
Tile and Flooring
Carpentry
Electrical
Drywall Installation or Replacement
Your reliable small jobs specialists
You can entrust your entire household to our handyman. Everything that needs to be done will be taken care of by our professionals. All their services are truly efficient and give you the best value for your money.
Our tradesmen are not just some typical handyman you could hire in Cubitt Town. All of us are professionally trained to undergo the very services required of us. We strive to keep your business productive by giving you a time-saving solution and at the same time increase the value and image of your business to your market.
You can be assured that all our handymen are fully skilled and knowledgeable in all tasks that they undertake. That is why if there are things that you wish to be done in an instant, you better call our handyman for quick service at its highest quality.
Cubitt Town minor renovations - Call 020-3322-6025.
Friendly Handyman South East London, domestic repairs North End NW11 odd-job man in IG11 Handyman Services Handymen Engineers RM14.
Our 100% focus is on our work. In this way we can ensure that we can give the satisfaction that you deserve through our exceptional workmanship. High quality services are guaranteed at all times.
Have your requirements be assessed by our handyman. Call us at 020-3322-6025 and know the exact service that you need for your specific requirements.
When you have minor household problems that you cannot handle, have it immediately done by out handyman. It is fast and affordable giving you the perfect choice that suits your budget.
We take pride on the kind of customer service that our staffs provide. With that, more and more customers come to us for a quality service that is second to none.
To book for our excellent services, call our professional handyman at 020-3322-6025 or send us an email. All types of small scale jobs are carried out at the highest possible standards.