The perfect team you can trust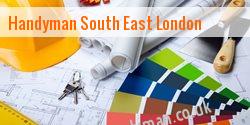 At Friendly Handyman, we can promise you that everything that our handyman does will be carried out at the highest possible standards. You will be secured that you are going to have the best value for money with us.
Your quick way out to household and office problems
We are South East London's most favourite handyman company SE, SE1... for several years. By being able to constantly provide excellent workmanship, most of our transactions come from repeat customers. Whatever our customers need, we can have it all covered.
What others say about us:
Excellent customer service
Utmost care on all types of work
Fast and organised in every task
Always on time
Services that are competitively priced
Keeps you on track on all our services
Our staffs are always ready to be of service to you. Feel free to call us at 020-3322-6025 to find out more about our services and affordable rates.
The number one handyman to help you
If you want to have someone to look after the efficiency of your workplace, our handymen are just the perfect team for you. We can assure you that we will be there on time so as not to cause you any delay or distraction to your ordinary business day.
When you think you can no longer spare time to fix the damages at your place, our handyman is just right here available to be of any help to you. Anything under the heat of the sun is carried out excellently just for you.
We can take away all the worries from you in no time. This is because we know very well that you value your time very much. Causing you delays in never our practice. In fact all our services are done promptly the moment we receive your call.
Odd jobs that we do: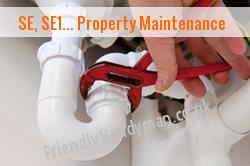 Flat pack furniture
Blinds and curtains fitting
Putting up of shelves
Moving heavy furniture and other items
Hanging mirrors and pictures
LCD and plasma TV installation in SE, SE1... area
The very service you would want to have
There are actually a lot of errands that needs to be done at home. If you have no time to spare in doing these by yourself, we can take care of it for you. We have the all the skills and competence to carry out any job that you would require us to do.
Make your stores and establishments aesthetically good to look at. Impress your customers through our excellent quality services. We are here to help South East London experience a different kind of service that is truly worth the money that they spend for.
Leading you to a better and a more comfortable life with our professional and highly skilled handyman. From simple to a complicated task, our handymen will always give you the satisfaction that you truly deserve.
South East London man of all work - Call 020-3322-6025.
Reliable Handyman North East London, Friendly Handyman in Copthall Local Handyman Cuddington Green Park SW1 Reliable Handyman Shooters Hill DA16 DIY expert W5 Friendly Handyman BR6 Jack of all trades man of all work in IG8 Reliable Handyman South Woodford E13 Handyman DIY expert Vauxhall SW8 Cockfosters EN4 Friendly Handyman in Rangers House Jack of all trades E3 Handymen Engineers in Finsbury.
We can customise our services according to the requirements of our clients. Everything we do is entirely made for the purpose of making things easy for our customers as well as satisfying them completely.
We can help you with jobs that you hate to do. Contact us at 020-3322-6025 today for your queries and concerns.
For a reliable team that can help you on all types of job from plumbing to electrical works or carpentry and decorative jobs, our handymen are the right persons to call. All your needs will be professionally handled by our experts.
We can guarantee you that when you work with us, you will never experience the disappointments and regrets that you had with your previous handyman. We are all professionals and would always give you the best service. You can always count on us.
We are always available to hear and answer your queries and concerns. Do not hesitate to give us call at 020-3322-6025 or fill in the form for more details about our services.