People's first choice in town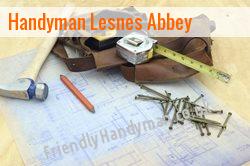 Why prolong your agony when you can have the best handyman to help you? Friendly Handyman is an established company offering quality services to all your needs. From small to medium sized jobs, everything is being taken cared of excellently.
Guaranteeing your safety and full satisfaction as well
When you think of home repairs SE2 and other residential services, we are just the right team to call. We do all types of job that you would require us to do, may it be from simple patching to cleaning the whole household. With our team, you will never have to look much further in Lesnes Abbey.
Why more and more people come to us?
Fully licensed and insured
Competitively priced
Satisfaction is always guaranteed
Highly skilled and knowledgeable handymen
Wide range of services to offer
No delays
We can help you deal with your household and small commercial errands. Call us at 020-3322-6025 for the best service that is second to none.
Finest workmanship that satisfies everybody
We are the very team who can help you maintain an efficient workplace for you and your staffs. Your business transactions can run smoothly while we do the small scale jobs for you. Prompt response is always guaranteed by our handymen.
Accomplishing your requirements has always been our mission. At a very affordable price, we can give you the best service that would surely satisfy all your needs. With us, you don't need to look much further.
Our handymen always abide with the established standards and the professional Code of Conduct. That is why in every service rendered, our customers can be assured that all will be done at the highest possible standards guaranteeing their complete satisfaction.
Odd jobs that we do: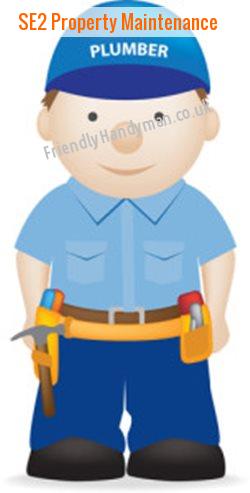 Flat pack furniture
Blinds and curtains fitting
Putting up of shelves
Moving heavy furniture and other items
Hanging mirrors and pictures
LCD and plasma TV installation in SE2 area
Trusting the professionals that are trusted by many
Excellent customer service is always apparent in our every transaction, which is the very reason why we have become the first choice of every household. Professionalism and efficient solutions are always guaranteed by our handymen.
The quality work that we provide Lesnes Abbey has always been consistent making every job done right the first time. As a professional handyman company, we ensure that we would be able to deliver the widest range of services. This is to help our customers save time in looking for specialists to deal with their repairs and maintenance needs.
For a quality workmanship that gives you the exact service that you need, only entrust our professional handymen. With us, all the things that need to be done will be taken cared of professionally at the highest quality.
Lesnes Abbey Handyman - Call 020-3322-6025.
Handyman Services Central London, Local Handyman in SE25 Handyman Services in New Cross Gate Kew Gardens renovation experts SW11 Friendly Handyman.
All your concerns will be taken care of as soon as possible. Even if it takes too much work, we will professionally deal with it for your complete satisfaction. We are the very persons you can rely on at all times.
Quality can always go with affordable rates. Have your errands be managed by our handyman. Call us today at 020-3322-6025 for more information about our services.
Even if it is a simple job or a complicated one, our handyman can excellently provide services to help you with your needs. It is our topmost priority to give you the best result there is guaranteeing your total satisfaction at all times.
We always give special attention to every job that we do. As a result, we constantly satisfy our clients. Our workmanship guarantees the quality and excellence of every work undertaken.
No one serves you better other than our professional team of handymen. Feel free to give us a call at 020-3322-6025 or send us an email to know more about our services.