Giving you the services that you just need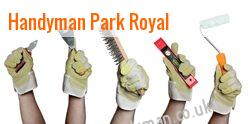 Friendly Handyman is Park Royal's favourite. All our handyman are very much reliable on all types of work that need to be done like, carpentry, painting, plumbing, some electrical jobs and gardening. The customers are always satisfied with us.
Keeping things run smoothly for your convenience
Offering the most complete domestic services for Park Royal, no one would ever have to look much further other than our team. Our NW10 professionals understand your needs better than those other typical service providers. In just one single call, you can have the solutions that you just need for all your residential repairs and maintenance needs.
Why is it advantageous to choose us?
Friendly staffs
Reliable services
Affordable rates
Quick response
Organised workmanship
Efficient solutions
We could be the best choice to have when it comes to small scale jobs. Contact us at 020-3322-6025 and we can guarantee our works 100%.
Looking for the right man to help you?
Our professionals are always happy to be of service to you. They will never cause you any delay or any disruption so as to prevent you from having a productive day at work. We can help you on your maintenance and repairs to ensure a safe workplace for everyone.
Whether you need help at home or in any business establishment, we are just the right team who can help you. Our handymen always make sure that everything will be done excellently to provide you with the total satisfaction that you deserve.
No matter how simple or complicated the job could be, we will make sure that it will be done at the highest possible standards. You can always refer your concerns with our professionals and they will act upon it as soon as possible.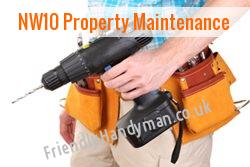 Our excellent services:
Refurbishment
Electrical
Plumbing
Odd jobs NW10
Decorating
PAT Testing
Your reliable small jobs specialists
If you have no time to do your household chores all by yourself, then we can help you do for your convenience and satisfaction. We understand that you may have a lot of things to worry which is why we offer you our services to make things easier for you.
Our handyman services offer a complete array of on-site facility maintenance and other services. We take pride for the skills and quality workmanship that we are able to provide Park Royal all throughout these years. By delivering the right services, no one would certainly have second thoughts of having us to work for them.
No matter if you require a small or a medium sized job, our fully licensed and insured handymen can help you get things done just for you. We have years of experience to prove that all our jobs are done at the highest possible standards.
Park Royal Handymen Engineers - Call 020-3322-6025.
domestic repairs London, DIY expert Hammersmith W14 DIY expert TW7 domestic repairs in Shacklewell Friendly Handyman North End NW11 Local Handyman DIY expert EC1 man of all work in Winchmore Hill Friendly Handyman Brompton SW7 SE15 Friendly Handyman Local Handyman in EC2.
We can fix your problem even if it takes time. Our concern is how to keep you satisfied at all times. That is why in every job that we do, we always make sure all your requirements are accomplished right on time.
Specialising in all types of small jobs, we are just the right team to hire on your simple household errands. Call us at 020-3322-6025 right now to book for our exceptional services.
We are the very company who has the heart to understand the needs of the people and gives a full dedication for our customers' full satisfaction. No matter what you need, our handyman can take care of it just for you.
You can never find a better team who is fully dedicated in carrying out all types of work. Our handyman is sincere in keeping you satisfied at all times.
To book for our excellent services, call our professional handyman at 020-3322-6025 or send us an email. All types of small scale jobs are carried out at the highest possible standards.