Professionally making your lives better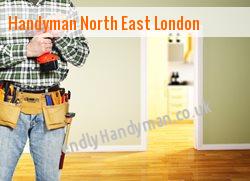 All our handymen at Friendly Handyman are fully licensed and insured. With a wealth of experience, everything is done at the highest possible standards. From small to medium-sized jobs, you will surely not look much further.
The kind of expertise that you cannot find with others
Offering the most complete domestic services for North East London, no one would ever have to look much further other than our team. Our E professionals understand your needs better than those other typical service providers. In just one single call, you can have the solutions that you just need for all your residential repairs and maintenance needs.
Why we have a growing base of clients?
Wide range of services to offer
No delays
Fully licensed and insured
Satisfaction is always guaranteed
Competitively priced
Highly skilled and knowledgeable handymen
Without compromising the quality, we can give you the best service only at a very low price. Contact us at 020-3322-6025 for more details about our services.
Want a help on the most impossible job?
All types of jobs are professionally carried out by our handymen. Whether you require a simple job or a difficult one, they can always take care of it for you. It is our promise not to cause you any delay.
You may not have enough time to do the chores all by yourself. That is why we are here to give you the exact service that you need for a very affordable price. With our skilled handyman, you will never have to worry about anything else anymore.
If you are looking for a company that constantly adheres to the established standards, then we are just the right team to have. When we do our tasks, we always make sure that everything is at its highest standards for your satisfaction and peace of mind.
Excellent workmanship on the following services: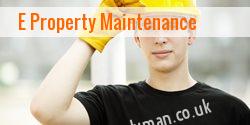 Remodelling of Basement
Remodelling of Kitchen E
Tile and Flooring
Carpentry
Electrical
Drywall Installation or Replacement
Unmatched handyman expertise
For an efficient and affordable handyman services, ours are simply the best. No one could ever much the excellence and professionalism that we have given to our domestic customers. You can rely on our team at all times.
It does not matter what type of damages you may have at your place, whether you have a hole in the wall or a malfunctioning door lock, we are just the perfect team to call. We are the very handymen that you can rely on at all times. In North East London, we are the number one choice of the commercial sector because we always do things right.
Having full experience in effectively carrying out simple household and commercial jobs, our handyman is sure to give you the satisfaction that you truly deserve. With the right skills and knowledge, you will never regret having our team to work for you.
North East London Handyman Services - Call 020-3322-6025.
DIY expert North West London, Boston Manor odd-job man High Street Kensington W8 minor renovations DIY expert Colliers Wood SW19 renovation experts Shadwell E1 Handyman in N2 odd-job man Pratts Bottom BR6 Marks Gate Local Handyman Parsons Green SW6 Reliable Handyman Denmark Hill Friendly Handyman odd-job man in E5 odd-job man in Westminster.
We can do anything under the heat of the sun. Our handyman can take care of anything that you wish them to do. That is why all your worries will be gone when you get to work with our professionals.
Specialising in all types of small jobs, we are just the right team to hire on your simple household errands. Call us at 020-3322-6025 right now to book for our exceptional services.
We are widely known for our fully dedicated and reliable handyman. All your requirements will be done excellently giving you a complete peace of mind and a total satisfaction at all times. We are a company who truly cared for their customers.
Customer satisfaction is our topmost priority. If you require us to do a different kind of task, we can customise it just for you. We always want to make things convenient for you.
If you want to have a quality service that does not cost much, discuss your requirements with our handyman by simply calling us at 020-3322-6025 or filling the form. Quality service can always go hand in hand with affordability.