Doing almost anything for you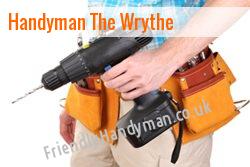 Guaranteeing your total satisfaction through our quality results has always been our topmost priority at Friendly Handyman. We can promise you that our handyman will never give you the same problem that you had with others.
Creating the best experience for you to remember
Our experience in this field is truly unmatched. Serving SM5, The Wrythe for many years already, we have proven to its every household that with our skills and experience, they will truly never go wrong. We can make your dreams come true, apart from the mere promises that other typical service providers give.
Benefits in choosing us:
Fully insured
Fully licensed
Reliable team
Always professional
Covers both residential and commercial needs
100% work guaranteed
Without compromising the quality, we can give you the best service only at a very low price. Contact us at 020-3322-6025 for more details about our services.
Making things simpler for you all the time
For your convenience and satisfaction, we can arrange with you a job on a regular basis. Our handyman will never disappoint you and give you what is truly due for you. At a minimum disruption, you can have the best and high quality services at your workplace.
Accomplishing your requirements has always been our mission. At a very affordable price, we can give you the best service that would surely satisfy all your needs. With us, you don't need to look much further.
Letting you wait for a long period of time is not our practice. We always make sure that the moment we receive your call, we will respond to you quickly. We are the very persons you can rely on most especially on your emergencies.
Doing decorative jobs for your satisfaction: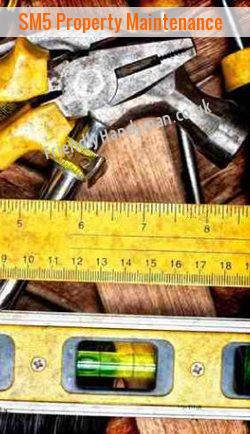 Woodwork painting
Painting and tiling
Plastering walls and ceilings SM5
Filling cracks and holes
Re-sealing
Repairing old grout
Premier satisfaction on all services
There are actually a lot of errands that needs to be done at home. If you have no time to spare in doing these by yourself, we can take care of it for you. We have the all the skills and competence to carry out any job that you would require us to do.
Make your stores and establishments aesthetically good to look at. Impress your customers through our excellent quality services. We are here to help The Wrythe experience a different kind of service that is truly worth the money that they spend for.
Our handymen are unmatched when it comes to quality workmanship. In just a short time, we can help you fix your problems. That is why no one could beat our team most especially in providing complete satisfaction to customers.
The Wrythe Friendly Handyman - Call 020-3322-6025.
man of all work East London, SW19 Friendly Handyman Property Maintenance Rangers House SE10 renovation experts Syon House TW8 Local Handyman Greenford UB6.
Whatever you would want us to do, we can always carry it out with quality. You do not need to find other service providers to help you with your needs. With us, all your problems will be fixed in no time.
If you want to get things done instantly, we have a team of reliable handymen who can help you with your needs. Simply contact us at 020-3322-6025 and have the best only with us.
For an affordable service that is truly effective and would definitely work well for you, have your small to medium sized jobs be done by our handyman. Our team can take care of all your needs without letting you spend too much.
Time is highly valued by our handymen. That is the very reason why we always promptly respond to all your needs. We know very well that keeping things timely is the key to your satisfaction.
To book for our excellent services, call our professional handyman at 020-3322-6025 or send us an email. All types of small scale jobs are carried out at the highest possible standards.