An all-around service provider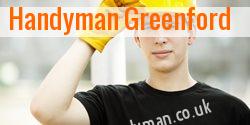 At Friendly Handyman, we can promise you that everything that our handyman does will be carried out at the highest possible standards. You will be secured that you are going to have the best value for money with us.
The kind of expertise that you cannot find with others
We deliver quality solutions to every household in Greenford, whether it involves plumbing, electrical or carpentry works. With a highly trained team of handymen UB6, all your residential needs will be taken care of professionally. Why look much further?
Few advantages you could have with us:
Caters emergencies
Fully insured
Licensed and accredited
Guaranteed services
Fully dedicated professionals
Honest pricing
Our staffs are always ready to be of service to you. Feel free to call us at 020-3322-6025 to find out more about our services and affordable rates.
Reaching out far to be at your service
Arranging tasks on a regular basis works well for most of our commercial customers. They can have everything ensured at your very convenience. Services are customised to suit all your needs.
If you get to work with the right team of professionals, you will surely have the best experience in your entire life. Our handyman can give you a great experience that will surely guarantee your satisfaction at all times.
Our fine customer service has always been the number one consideration that our people have in choosing us to be their company. We never disappoint our clients. We have always been the best team to serve every household and commercial entity.
Other big jobs that we can do for you: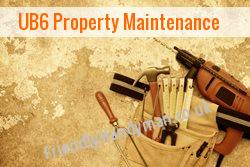 Kitchen Fitting
Laminate Flooring UB6
Floor Tiling
Wall Tiling
Bi-Folding doors
Built in Shelving
Beating the traffic for a quick response
For an efficient and affordable handyman services, ours are simply the best. No one could ever much the excellence and professionalism that we have given to our domestic customers. You can rely on our team at all times.
For a more productive business and a better image build up, we are just the perfect handyman team you can trust to help you with your repairs. With our training, skills and expertise, anything that needs to be done will be taken care of professionally. In Greenford, when you speak of high quality service, we are just the very name that would ring a bell.
For a quality workmanship that gives you the exact service that you need, only entrust our professional handymen. With us, all the things that need to be done will be taken cared of professionally at the highest quality.
Greenford minor renovations - Call 020-3322-6025.
odd-job man Central London, Property Maintenance Handymen Engineers in E1 DIY expert E14 Reliable Handyman in Monken Hadley Russell Square Jack of all trades West Wickham DIY expert minor renovations Peckham.
No job is too simple or too complex for us to handle. All your requirements will be dealt with professionally. You can always count on us no matter what type of work that you may require from us.
If you want to get things done instantly, we have a team of reliable handymen who can help you with your needs. Simply contact us at 020-3322-6025 and have the best only with us.
Need things to be done instantly at a very low price? Our handyman is the perfect solution to your needs. With their adequate skills and knowledge, they can help you get things done for your convenience.
We hate to cause you any delay. That is why as much as possible, we fix things on time. When we receive your call, we will immediately attend to your needs so as not to prolong your agony.
Fixing things all by yourself could never be that easy. Call us at 020-3322-6025 or send us an email to get in touch with our handyman. You will never regret working with us.