Giving you an experience like no other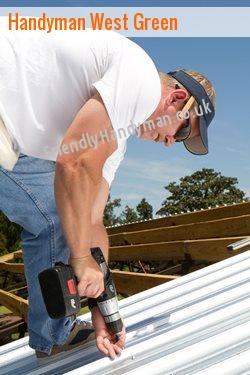 If you are looking for someone to help you deal with simple jobs at home, our handyman at Friendly Handyman could then be the best choice for you. Our skills and knowledge are unparalleled giving you the satisfaction that you need.
The kind of expertise that you cannot find with others
Offering the most complete domestic services for West Green, no one would ever have to look much further other than our team. Our N17 professionals understand your needs better than those other typical service providers. In just one single call, you can have the solutions that you just need for all your residential repairs and maintenance needs.
Our advantages over other companies:
Fast and organised in every task
Always on time
Keeps you on track on our services
Utmost care on all types of work
Excellent customer service
Services that are competitively priced
For a quality job on repairs and maintenance, our handyman is the perfect professional to call. Contact us at 020-3322-6025 and get things done instantly.
A total service for your total satisfaction
We can help you let your business run smoothly while we do the jobs for you. With our professional handymen, solutions will be given at the best time possible without any disruption.
Need an immediate help? Our all-around handyman can help surely help you. With their skills and knowledge in basic carpentry, plumbing, electrical and painting, all that needs to be done will surely be taken care of by our professionals.
You might have a very disappointing experience with others. But when you get to work with us, you will never experience the same thing again. All our handymen are honest, reliable and indeed straightforward. It is our promise to satisfy you at all times.
Odd jobs that we do: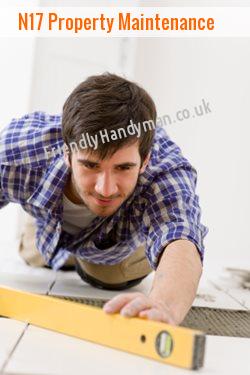 Flat pack furniture
Blinds and curtains fitting
Putting up of shelves
Moving heavy furniture and other items
Hanging mirrors and pictures
LCD and plasma TV installation in N17 area
Leading the way for a much easier living
All our handymen are professional and indeed reliable in dealing with your domestic needs. With the finest customer service, you could never find a better company other than us.
Our tradesmen are not just some typical handyman you could hire in West Green. All of us are professionally trained to undergo the very services required of us. We strive to keep your business productive by giving you a time-saving solution and at the same time increase the value and image of your business to your market.
For your emergencies at home, there is no better professional to call but our highly skilled and knowledgeable handyman. Whether you require a plumbing or electrical job to be done, they know exactly what to do just to fix the very problem that you have.
West Green Handymen Engineers - Call 020-3322-6025.
minor renovations East London, N4 Property Maintenance Handyman Services Monument EC3 man of all work Bromley BR1 domestic repairs.
When we do our job, we always start and finish it on time. We will never cause you any delay because we understand how much you value your time. With us, you can get things done right on time with quality.
Have your requirements be assessed by our handyman. Call us at 020-3322-6025 and know the exact service that you need for your specific requirements.
We always make sure that in every task that we do, excellence and professionalism is always present. With our experience and skills, we can always guarantee you with a complete satisfaction and a total peace of mind.
We can guarantee you that when you work with us, you will never experience the disappointments and regrets that you had with your previous handyman. We are all professionals and would always give you the best service. You can always count on us.
To book for our excellent services, call our professional handyman at 020-3322-6025 or send us an email. All types of small scale jobs are carried out at the highest possible standards.