The best choice to have for all your needs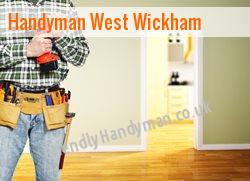 All our handymen at Friendly Handyman are fully licensed and insured. With a wealth of experience, everything is done at the highest possible standards. From small to medium-sized jobs, you will surely not look much further.
The best way out to all your domestic and commercial problems
Our experience in domestic handyman services BR4 has made us the most trusted team of experts in West Wickham. Whatever service you may require, we can surely help you. Just name it and we will do it for you. At a price you can afford, you no longer need to search for a much better deal.
Why most people choose us?
Satisfaction is always guaranteed
Wide range of services to offer
Highly skilled and knowledgeable handymen
Fully licensed and insured
No delays
Competitively priced
Rendering 24/7 services is our forte. Call us at 020-3322-6025 anytime for a reliable service that is sure to give you the satisfaction that you need.
Looking for the right man to help you?
Causing you delays and troubles is never our practice. Our handymen are very professional. They will quickly respond to your call and start immediately to get things done in no time.
We are the only company who can guarantee quality workmanship and a competitive price at the same time. With a large base of clients, we can prove that we have always satisfied our clients in all our undertakings.
We always keep our focus on our work in order to ensure good results. In this way, we can guarantee our customers their full satisfaction at all times. With us, our customers will always have the first class services that are second to none.
What our handyman can do for you: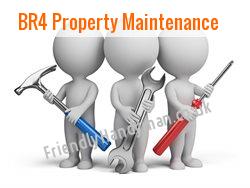 General Jobs
Decorating
Carpentry
Refurbishments BR4
Electrical
Plumbing
Premier satisfaction on all services
We are a reliable and trustworthy handyman company doing wide range of services for every household. No job is too small or too big. What we are after is to satisfy you completely and provide convenience to you at all times.
We are a professional handyman company offering the widest range of services in West Wickham. Our team has a wealth of experience in dealing with all kinds of services required. With consistent quality work that is always done right the first time, you would surely have great satisfaction whenever you get to work with us.
For your emergencies at home, there is no better professional to call but our highly skilled and knowledgeable handyman. Whether you require a plumbing or electrical job to be done, they know exactly what to do just to fix the very problem that you have.
West Wickham Handymen Engineers - Call 020-3322-6025.
minor renovations North East London, odd-job man in E6 man of all work W4 Fortune Green NW2 Jack of all trades Reliable Handyman Liverpool Street EC2.
We never leave our job unfinished. We always make sure that when we are done, there will be no more lags. From start to finish, we can guarantee that you will always be satisfied with our workmanship.
Every job done at Friendly Handyman is always guaranteed 100%. So if you want to have your errands done excellently, give us a call at 020-3322-6025.
We always make sure that in every task that we do, excellence and professionalism is always present. With our experience and skills, we can always guarantee you with a complete satisfaction and a total peace of mind.
We can guarantee you that when you work with us, you will never experience the disappointments and regrets that you had with your previous handyman. We are all professionals and would always give you the best service. You can always count on us.
To book for our excellent services, call our professional handyman at 020-3322-6025 or send us an email. All types of small scale jobs are carried out at the highest possible standards.