The right man for all your needs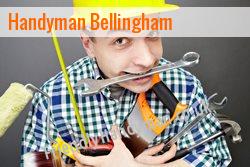 At Friendly Handyman, we can promise you that everything that our handyman does will be carried out at the highest possible standards. You will be secured that you are going to have the best value for money with us.
Your knowledgeable professionals to help you at all times
If there is something that needs to be fixed, we are just the very team you can call. You can definitely rely on us because we always do things the right way. Making the customers our first priority, we have truly become Bellingham's most favourite handyman company SE6. You can never go wrong with us.
What people like about us:
Services that are competitively priced
Utmost care on all types of work
Excellent customer service
Always on time
Keeps you on track on all our services
Fast and organised in every task
We can help you get things in order by doing series of repairs and maintenance. Call us today at 020-3322-6025 for a quality service that you always wanted.
Your one-stop shop for small scale jobs
We can help you let your business run smoothly while we do the jobs for you. With our professional handymen, solutions will be given at the best time possible without any disruption.
Choosing us will always be the best decision that you have ever made. You can never go wrong with our handyman who are fully licensed and insured in doing all types of jobs whether it is of residential concern or that of the commercials.
No matter how simple or complicated the job could be, we will make sure that it will be done at the highest possible standards. You can always refer your concerns with our professionals and they will act upon it as soon as possible.
Decorating jobs we offer: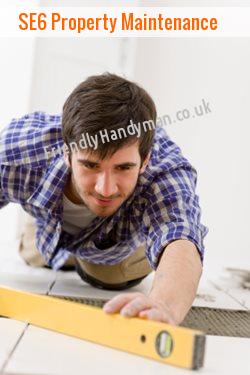 Painting and tiling
Filling cracks and holes
Repairing old grout
Plastering walls and ceilings SE6
Re-sealing
Woodwork painting
Perfecting the tasks you require
We are a reliable and trustworthy handyman company doing wide range of services for every household. No job is too small or too big. What we are after is to satisfy you completely and provide convenience to you at all times.
Taking pride of the workmanship that ensures every job is done right the first time, we have become Bellingham's first choice in all types of handyman services. From small retail stores to restaurants, we are just the perfect team of professionals that business owners could surely rely on.
We are the perfect team you can have to help you on all your needs. Our handyman can help you on basic carpentry, simple plumbing and electrical works as well as decorative painting and gardening. No matter what you need, we can always give you the best service.
Bellingham minor renovations - Call 020-3322-6025.
Local Handyman North London, KT9 domestic repairs minor renovations in Wood Green minor renovations HA0 Property Maintenance.
Our 100% focus is on our work. In this way we can ensure that we can give the satisfaction that you deserve through our exceptional workmanship. High quality services are guaranteed at all times.
Fast and quick service can always be done without compromising the quality. Contact us at 020-3322-6025 for more details about our handyman services.
We are the very company who has the heart to understand the needs of the people and gives a full dedication for our customers' full satisfaction. No matter what you need, our handyman can take care of it just for you.
Nothing is more important to us than satisfying you completely. That is why we customise our services just to fit to your needs. With a very reasonable price, you can have the service that you need.
To book for our excellent services, call our professional handyman at 020-3322-6025 or send us an email. All types of small scale jobs are carried out at the highest possible standards.