Giving you the services that you just need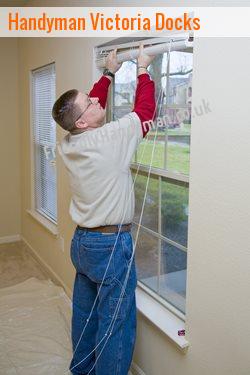 Friendly Handyman is an expert when it comes to giving the customer a total peace of mind. With skills and knowledge in all types of small scale jobs, you will surely have the best experience with our team.
First rated services for your total satisfaction
From simple household chores to major improvements, our E16 handyman is the right person that you can call. Doing all types of job for everyone's convenience and satisfaction, Victoria Docks would no longer have a hard time dealing with these certain chores.
What people like about us:
Services that are competitively priced
Utmost care on all types of work
Excellent customer service
Always on time
Keeps you on track on all our services
Fast and organised in every task
Want to get things done easily? We can certainly help. Contact us at 020-3322-6025 for a quality work done only by our professional handyman.
Reaching out far to be at your service
If you want to have someone to look after the efficiency of your workplace, our handymen are just the perfect team for you. We can assure you that we will be there on time so as not to cause you any delay or distraction to your ordinary business day.
Accomplishing your requirements has always been our mission. At a very affordable price, we can give you the best service that would surely satisfy all your needs. With us, you don't need to look much further.
We seek to only give the best to our clients. That is why we always adhere to the standards established so as to ensure that we always abide with the right quality. We do not want to make our clients worried but instead give them a complete peace of mind.
Services we are known for: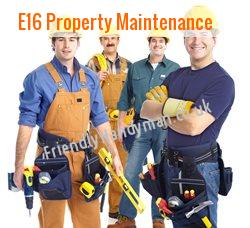 General Home Maintenance E16
Plumbing
Painting and Wall Treatments
Remodelling of Bathrooms
Fences
Decks
Round the clock solution to your needs
We are a reliable and trustworthy handyman company doing wide range of services for every household. No job is too small or too big. What we are after is to satisfy you completely and provide convenience to you at all times.
With the competition today in the market, it is important to make your place aesthetically good to give you an edge over your other competitors. That is why we are here to help you maintain your stores and offices so that you will not give your valued customers a wrong impression. With Victoria Docks's best, you will never regret choosing us.
For your emergencies at home, there is no better professional to call but our highly skilled and knowledgeable handyman. Whether you require a plumbing or electrical job to be done, they know exactly what to do just to fix the very problem that you have.
Victoria Docks domestic repairs - Call 020-3322-6025.
odd-job man North London, Downe BR6 Parsons Green Handymen Engineers Handyman in Tower of London domestic repairs Cranford Mudchute Reliable Handyman Friendly Handyman Holland Park Local Handyman Abbey Wood SE2 Croydon CR1 DIY expert RM4 Reliable Handyman.
You rightfully deserve to be treated fairly. That is why we always give what is due to you. High quality services can always be expected. In the same way, we promise to leave your premises clean and tidy after work.
Specialising in all types of small jobs, we are just the right team to hire on your simple household errands. Call us at 020-3322-6025 right now to book for our exceptional services.
We are a leading handyman company offering quality services and a very comfortable living. With our handyman's skills and competence, you can never go wrong with your choice of professional team.
All jobs are done excellently and professionally. Your concerns are given with high regard giving you a guarantee that every detail will be done accordingly.
In no time, we can help you fix everything at your place. Call us at 020-3322-6025 or fill out the form for a prompt response on all your small scale jobs.