Serving you only the best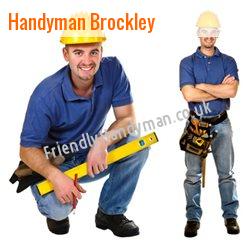 If you are looking for someone to help you deal with simple jobs at home, our handyman at Friendly Handyman could then be the best choice for you. Our skills and knowledge are unparalleled giving you the satisfaction that you need.
Guaranteeing your safety and full satisfaction as well
We deliver quality solutions to every household in Brockley, whether it involves plumbing, electrical or carpentry works. With a highly trained team of handymen SE4, all your residential needs will be taken care of professionally. Why look much further?
What people like about us:
Services that are competitively priced
Utmost care on all types of work
Excellent customer service
Always on time
Keeps you on track on all our services
Fast and organised in every task
Want to get things done easily? We can certainly help. Contact us at 020-3322-6025 for a quality work done only by our professional handyman.
Your one-stop shop for small scale jobs
Maintenance services are usually the ones that most offices need. That is why we do arrange this kind of tasks for you on a regular basis so as to give you more convenience and comfort. Every service we provide is customised to fit your needs.
Without the need to spend too much, you can already have the best service there is. Our professional handyman can make all of this possible for you. No matter what job you require from them, they can carry it out perfectly just for you.
Full commitment is always given by our professional handymen to all their undertakings. They always make sure that they would be able to satisfy you completely by delivering you the exact service that you always wanted.
Excellent workmanship on the following services: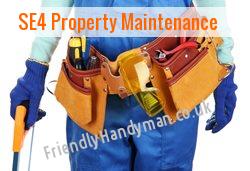 Remodelling of Basement
Remodelling of Kitchen SE4
Tile and Flooring
Carpentry
Electrical
Drywall Installation or Replacement
Perfecting the tasks you require
You do not have to spend much just to fix things at your homes. For a very reasonable rate, our handyman can take care all of it just for you. You can always rely with our team because their excellent workmanship will never disappoint you.
The quality work that we provide Brockley has always been consistent making every job done right the first time. As a professional handyman company, we ensure that we would be able to deliver the widest range of services. This is to help our customers save time in looking for specialists to deal with their repairs and maintenance needs.
For a quality workmanship that gives you the exact service that you need, only entrust our professional handymen. With us, all the things that need to be done will be taken cared of professionally at the highest quality.
Brockley Property Maintenance - Call 020-3322-6025.
Handyman Services South London, domestic repairs Erith N1 Reliable Handyman domestic repairs Fulham Palace Road SW6 DIY expert New Barnet EN5 domestic repairs Great West Road W4 domestic repairs.
We can customise our services according to the requirements of our clients. Everything we do is entirely made for the purpose of making things easy for our customers as well as satisfying them completely.
At Friendly Handyman, we can always guarantee your safety and satisfaction. Call us at 020-3322-6025 for a fully licensed and insured handyman to work for you.
When you have minor household problems that you cannot handle, have it immediately done by out handyman. It is fast and affordable giving you the perfect choice that suits your budget.
In no time, all your problems will be solved. Whether it is a small scale job, we can assure you that you will always experience the satisfaction that you deserve.
If you are not sure about the exact service that you need, you can always fill in the form or give us a call at 020-3322-6025. Our staffs are happy to give you advice on that matter.