Your leading partner for all types of work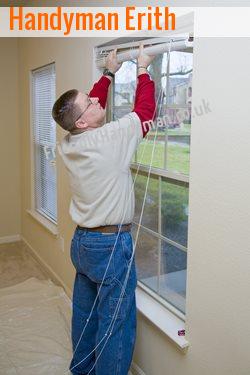 We, at Friendly Handyman, are always here to help you on all your needs. From simple carpentry, plumbing and decorating to delicate electrical works, we can all provide it just for you. You will never regret having us to be part of the fulfilment of your dreams.
Professionals to make your place a great place to live
Our experience in this field is truly unmatched. Serving DA8, Erith for many years already, we have proven to its every household that with our skills and experience, they will truly never go wrong. We can make your dreams come true, apart from the mere promises that other typical service providers give.
Why we are the best?
Prompt response at all times
24/7 availability
Very professional
Fine craftsmanship
Reasonable rates
Satisfaction guaranteed
If you think you cannot do it, then let us do it for you. Contact us today at 020-3322-6025 to learn more about our efficient and excellent services.
Providing everything for your convenience
All types of jobs are professionally carried out by our handymen. Whether you require a simple job or a difficult one, they can always take care of it for you. It is our promise not to cause you any delay.
When you think you can no longer spare time to fix the damages at your place, our handyman is just right here available to be of any help to you. Anything under the heat of the sun is carried out excellently just for you.
We value your time so much. That is why we make sure that we do not cause you any delay by starting on time and finishing it on time as well. Everything is done quickly without compromising its quality for your satisfaction.
Doing the following odd jobs for your convenience: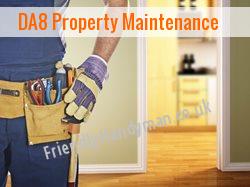 Putting up of shelves
Blinds and curtains fitting
Hanging mirrors and pictures
Flat pack furniture DA8
LCD and plasma TV installation
Moving heavy furniture and other items
Unmatched handyman expertise
Excellent customer service is always apparent in our every transaction, which is the very reason why we have become the first choice of every household. Professionalism and efficient solutions are always guaranteed by our handymen.
No matter what job you require, we are just the perfect handyman that you could rely on. With us, there is no need for you to require the services of individual specialists because our team is flexible enough to take care of everything. There is no better team to help you in Erith other than we.
We can take all the worries away from you. With our professional handyman, all your required jobs will be carried out efficiently at a very affordable price. Who says you can't have quality and affordability all at the same time?
Erith domestic repairs - Call 020-3322-6025.
Reliable Handyman Greater London, NW10 Friendly Handyman in Western Avenue Handymen Engineers Handymen Engineers Camden NW3 St Lukes EC1 Friendly Handyman Friendly Handyman Handyman Services Lesnes Abbey SE2 Haringey odd-job man.
No job is too simple or too complex for us to handle. All your requirements will be dealt with professionally. You can always count on us no matter what type of work that you may require from us.
If you value your time so much, then let us do the job for your very own convenience. Call at 020-3322-6025 today and know more about what we can exactly do for you.
Not only that our handymen are fully licensed and insured. They are also guaranteed to be fully equipped at all times to carry out their tasks well. No matter what type of job that you would require, they can surely live up to your expectations.
In no time, all your problems will be solved. Whether it is a small scale job, we can assure you that you will always experience the satisfaction that you deserve.
No one serves you better other than our professional team of handymen. Feel free to give us a call at 020-3322-6025 or send us an email to know more about our services.