Friendly handyman at your service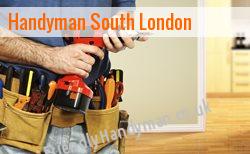 Why prolong your agony when you can have the best handyman to help you? Friendly Handyman is an established company offering quality services to all your needs. From small to medium sized jobs, everything is being taken cared of excellently.
Fully dedicated to take care of everything for you
We pride ourselves for the excellent services that we provide SW, SE, South London for several years already. For responding promptly from the first time of call, we have gained the trust and confidence of our customers. Being fully equipped and skilled, we are confident enough that we would be able to satisfy our customers completely from start to finish.
Why we are the best?
Prompt response at all times
24/7 availability
Very professional
Fine craftsmanship
Reasonable rates
Satisfaction guaranteed
Without compromising the quality, we can give you the best service only at a very low price. Contact us at 020-3322-6025 for more details about our services.
Ensuring you get the best out of your money
Reliable and professional services are what we are known for. Many commercial entities can attest on how we efficiently deal with their problems. We do it unobtrusively and effectively for their complete satisfaction.
No one could ever match the excellence that our handyman provides to our customers. For several years, we have been in the service of people giving them the complete satisfaction that they truly deserve.
We can take away all the worries from you in no time. This is because we know very well that you value your time very much. Causing you delays in never our practice. In fact all our services are done promptly the moment we receive your call.
Excellent workmanship on the following services: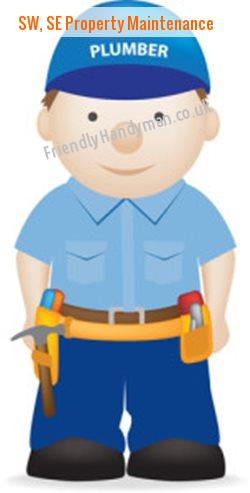 Remodelling of Basement
Remodelling of Kitchen SW, SE
Tile and Flooring
Carpentry
Electrical
Drywall Installation or Replacement
Giving full effort for your satisfaction
We are a reliable and trustworthy handyman company doing wide range of services for every household. No job is too small or too big. What we are after is to satisfy you completely and provide convenience to you at all times.
No matter what job you require, we are just the perfect handyman that you could rely on. With us, there is no need for you to require the services of individual specialists because our team is flexible enough to take care of everything. There is no better team to help you in South London other than we.
No matter what type of job that you would require us to do, we can always take care of it professionally for your satisfaction. Our skills and knowledge are sure to give you the best results like no other.
South London Friendly Handyman - Call 020-3322-6025.
odd-job man North London, Balls Pond Road N1 Reliable Handyman in NW2 renovation experts in E3 Friendly Handyman Honor Oak minor renovations N5 Friendly Handyman Wood Green DA17 odd-job man domestic repairs Victoria SW1 Temple Mills Property Maintenance Local Handyman Hackney minor renovations in Wennington Snaresbrook E11 DIY expert SE4 Jack of all trades domestic repairs Tottenham in Holborn SE18 Jack of all trades in Knightsbridge Castlenau .
We can customise our services according to the requirements of our clients. Everything we do is entirely made for the purpose of making things easy for our customers as well as satisfying them completely.
If you want to have the best value for a handyman service, call us at 020-3322-6025. With an affordable rate, you can enjoy the convenience and satisfaction that our service offers.
We are a leading handyman company offering quality services and a very comfortable living. With our handyman's skills and competence, you can never go wrong with your choice of professional team.
Quick and fast service is always guaranteed by our handyman. Our team can solve all the problems you have leaving you totally satisfied with a peace of mind.
For a service that offers great value for money, call us at 020-3322-6025 or send us an email. With us, you will never have to spend much just to have the best and reliable service.