The best choice to have for all your needs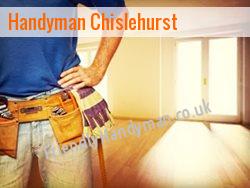 Friendly Handyman is an expert when it comes to giving the customer a total peace of mind. With skills and knowledge in all types of small scale jobs, you will surely have the best experience with our team.
Finding someone who can help you from start to finish?
If you are looking for a carpenter to fix your broken chairs or searching for a good plumber to repair the leaks, then look no further. Our handyman BR7 can take care all of it. Providing the widest range of domestic services in Chislehurst, you would surely experience total satisfaction without having to spend much.
Our advantages over other companies:
Fast and organised in every task
Always on time
Keeps you on track on our services
Utmost care on all types of work
Excellent customer service
Services that are competitively priced
Without compromising the quality, we can give you the best service only at a very low price. Contact us at 020-3322-6025 for more details about our services.
Reaching out far to be at your service
We also cater the needs of our commercial customers most especially when it comes to repairs and maintenance. We are the very team who can promptly respond to their calls so as to ensure that we will not cause them any trouble or delay.
Choosing us will always be the best decision that you have ever made. You can never go wrong with our handyman who are fully licensed and insured in doing all types of jobs whether it is of residential concern or that of the commercials.
You might have a very disappointing experience with others. But when you get to work with us, you will never experience the same thing again. All our handymen are honest, reliable and indeed straightforward. It is our promise to satisfy you at all times.
Excellent workmanship on the following services: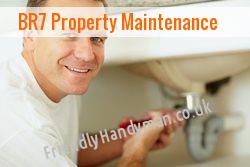 Remodelling of Basement
Remodelling of Kitchen BR7
Tile and Flooring
Carpentry
Electrical
Drywall Installation or Replacement
Perfecting the tasks you require
Excellent customer service is always apparent in our every transaction, which is the very reason why we have become the first choice of every household. Professionalism and efficient solutions are always guaranteed by our handymen.
We are a professional handyman company offering the widest range of services in Chislehurst. Our team has a wealth of experience in dealing with all kinds of services required. With consistent quality work that is always done right the first time, you would surely have great satisfaction whenever you get to work with us.
Our handyman are fully licensed, insured and definitely fully equipped. They are well adept in handling all types of jobs that you would require whether at home or in a business establishment. Your satisfaction and convenience is our utmost concern.
Chislehurst Handyman Services - Call 020-3322-6025.
renovation experts Greater London, Friendly Handyman in W2 Hyde Park Corner SW1 minor renovations Handyman WC2 Handyman Services in N7 DIY expert in Rainham minor renovations SW7 Jack of all trades Mile End Road E1 Green Street Green Jack of all trades man of all work SE5 Wandsworth Road SW8 renovation experts New Cross Gate SE14 Friendly Handyman Belgravia minor renovations minor renovations WC2 in South East London Local Handyman Lee.
No job is too simple or too complex for us to handle. All your requirements will be dealt with professionally. You can always count on us no matter what type of work that you may require from us.
If you are looking for someone to help you with your small scale jobs, we are just the right team for you. Send us an email or call us at 020-3322-6025 for a specialised kind of service like no other.
All minor residential and commercial problems are carried out professionally by our skilled handyman. If you are looking for a fast and a competitively priced service, we are just the right team who can help you.
It is our goal to keep you happy at all times. If ever you are unsatisfied, we can always redo it. The important thing is we have made you happy and completely satisfied as well.
In no time, we can help you fix everything at your place. Call us at 020-3322-6025 or fill out the form for a prompt response on all your small scale jobs.