Giving you an experience like no other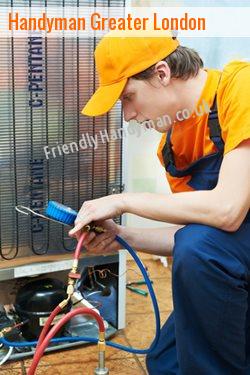 At Friendly Handyman, we can promise you that everything that our handyman does will be carried out at the highest possible standards. You will be secured that you are going to have the best value for money with us.
First rated services for your total satisfaction
Our experience in this field is truly unmatched. Serving , Greater London for many years already, we have proven to its every household that with our skills and experience, they will truly never go wrong. We can make your dreams come true, apart from the mere promises that other typical service providers give.
Our advantages over other companies:
Fast and organised in every task
Always on time
Keeps you on track on our services
Utmost care on all types of work
Excellent customer service
Services that are competitively priced
Do not hesitate to call us at 020-3322-6025 to inquire about our handyman services. With our license and insurance, you can always be safe with us.
Looking for the right man to help you?
All the jobs we do are done in a very unobtrusive manner. We understand how much you value your time and privacy. That is why we can guarantee you that we will finish the job in no time for your satisfaction.
Need an immediate help? Our all-around handyman can help surely help you. With their skills and knowledge in basic carpentry, plumbing, electrical and painting, all that needs to be done will surely be taken care of by our professionals.
Letting you wait for a long period of time is not our practice. We always make sure that the moment we receive your call, we will respond to you quickly. We are the very persons you can rely on most especially on your emergencies.
Other big jobs that we can do for you: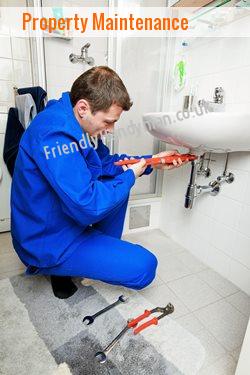 Kitchen Fitting
Laminate Flooring
Floor Tiling
Wall Tiling
Bi-Folding doors
Built in Shelving
Perfecting the tasks you require
You do not have to spend much just to fix things at your homes. For a very reasonable rate, our handyman can take care all of it just for you. You can always rely with our team because their excellent workmanship will never disappoint you.
It does not matter what type of damages you may have at your place, whether you have a hole in the wall or a malfunctioning door lock, we are just the perfect team to call. We are the very handymen that you can rely on at all times. In Greater London, we are the number one choice of the commercial sector because we always do things right.
If we are talking about all around expertise, then no one would surely beat our handyman's professional capabilities. They can do all types of jobs that you wish them accomplish. With our handyman, all your worries would surely disappear in no time.
Greater London Friendly Handyman - Call 020-3322-6025.
Reliable Handyman West London, Leicester Square WC2 Handyman Services Friendly Handyman Newham E13 DIY expert Hoxton East India DIY expert Hornsey Vale N8 Property Maintenance Shacklewell E8 Handymen Engineers Jack of all trades in Latimer Road Warwick Avenue Friendly Handyman Friendly Handyman Pimlico SW1 Handymen Engineers odd-job man.
Whatever you would want us to do, we can always carry it out with quality. You do not need to find other service providers to help you with your needs. With us, all your problems will be fixed in no time.
Quality can always go with affordable rates. Have your errands be managed by our handyman. Call us today at 020-3322-6025 for more information about our services.
We are the very company who has the heart to understand the needs of the people and gives a full dedication for our customers' full satisfaction. No matter what you need, our handyman can take care of it just for you.
In no time, all your problems will be solved. Whether it is a small scale job, we can assure you that you will always experience the satisfaction that you deserve.
If you are not sure about the exact service that you need, you can always fill in the form or give us a call at 020-3322-6025. Our staffs are happy to give you advice on that matter.