The handyman that could help you all throughout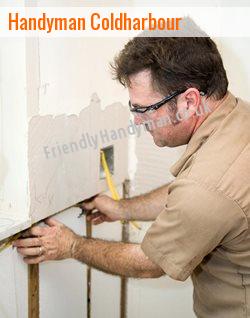 Friendly Handyman's handymen specialises in all types of repairs and maintenance. They also do installation services as well as simple household jobs. You can never find a better package other than our affordable price and a quality workmanship.
Fully dedicated to take care of everything for you
If you are looking for a carpenter to fix your broken chairs or searching for a good plumber to repair the leaks, then look no further. Our handyman E14 can take care all of it. Providing the widest range of domestic services in Coldharbour, you would surely experience total satisfaction without having to spend much.
Why we are undisputed?
Excellent skills and workmanship
Competitive prices
Several years of experience
Offers services to both domestic and commercial entity
Wide range of services
Customising service just for you
Let us do the jobs that you can't do. Contact us today at 020-3322-6025 for more inquiries about our wide range of services.
Experts of anything under the heat of the sun
Not only that we cater services to the residential customers but also to different commercial entities. Quality services are always ensured. With us, you can have the best services only at a very minimum fuss.
For the best service that is sure to give you the satisfaction that you deserve, have your errands done by our professional handyman. With us, all your problems will be gone making life much easier for you and your family.
We seek to only give the best to our clients. That is why we always adhere to the standards established so as to ensure that we always abide with the right quality. We do not want to make our clients worried but instead give them a complete peace of mind.
We have the skills to do the following but are not limited to: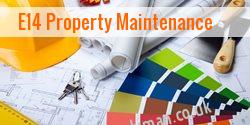 Carpentry
Plumbing
Painting
New Kitchens
Fences and Decks E14
Tile Flooring
Accommodating anything for you
Most problems arise at home. That is why we are here to extend a helping hand on all your household chores that needs to be done with excellent skills and knowledge. We can help you on your routine repairs and maintenance tasks professionally.
Our tradesmen are not just some typical handyman you could hire in Coldharbour. All of us are professionally trained to undergo the very services required of us. We strive to keep your business productive by giving you a time-saving solution and at the same time increase the value and image of your business to your market.
If you have no one to help you fix your problems, we are just a phone call away. Our handymen are always available round the clock offering a wide range of services that you can choose from. With us, you will never have to worry anymore.
Coldharbour Friendly Handyman - Call 020-3322-6025.
Friendly Handyman South East London, domestic repairs Sydenham NW10 man of all work odd-job man in NW9 Handyman Services in HA6 Handyman Services Osterley Park odd-job man in New Southgate.
All your concerns will be taken care of as soon as possible. Even if it takes too much work, we will professionally deal with it for your complete satisfaction. We are the very persons you can rely on at all times.
We can guarantee you with a complete satisfaction through our excellent workmanship. Call us at 020-3322-6025 right away to get things done right this instance.
We always make sure that in every task that we do, excellence and professionalism is always present. With our experience and skills, we can always guarantee you with a complete satisfaction and a total peace of mind.
Nothing is more important to us than satisfying you completely. That is why we customise our services just to fit to your needs. With a very reasonable price, you can have the service that you need.
Save time and money with our handyman services. Contact us at 020-3322-6025 or send us an email today. You will always have the best service with our team.