The best choice to have for all your needs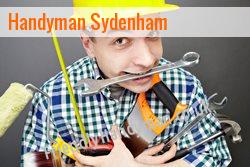 When anything goes wrong, our handyman at Friendly Handyman is the very professional you can call to help you with your problems. No matter how simple or complicated it could be, our handymen will always make a way to solve it.
Guaranteeing your safety and full satisfaction as well
Whatever chore you may require us to do, just name it and we will take care of it. Being the most trusted handyman company in Sydenham, we endeavour to be consistent with the quality of work that we provide to all our customers. Gaining the trust and confidence of our customers is rewarding enough for us.
What we are most proud of:
Licensed and accredited
Fully insured
Honest pricing
Fully dedicated professionals
Caters emergencies
Guaranteed services
For a same day service, call us at 020-3322-6025. Our handyman will be at your place to do the jobs you require in no time.
Want a help on the most impossible job?
As much as possible, we carry out our works discreetly without causing you any disruption at all. With our fully licensed and insured handyman, you can always entrust your entire workplace with us.
Need an immediate help? Our all-around handyman can help surely help you. With their skills and knowledge in basic carpentry, plumbing, electrical and painting, all that needs to be done will surely be taken care of by our professionals.
As much as possible, we leave no room for mistakes. But if there are instances wherein you are not satisfied with our job, we can always redo it just for you. We will show you that we are indeed doing everything just to make you fully satisfied.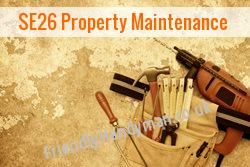 Plumbing services we can specifically cater for you:
Repairing leaks on taps and pipes
Clearing internal waste pipes
Fixing toilet cisterns SE26
Washing machine and dishwasher installation
Replacing radiators
Garden taps installation
Your reliable small jobs specialists
You may have a hard time dealing with your household problems. That is why we are here offering a wide range of services to make everything easy for you. We will do whatever it takes just to give you the best service there is.
With the competition today in the market, it is important to make your place aesthetically good to give you an edge over your other competitors. That is why we are here to help you maintain your stores and offices so that you will not give your valued customers a wrong impression. With Sydenham's best, you will never regret choosing us.
Having full experience in effectively carrying out simple household and commercial jobs, our handyman is sure to give you the satisfaction that you truly deserve. With the right skills and knowledge, you will never regret having our team to work for you.
Sydenham - Call 020-3322-6025.
renovation experts London, domestic repairs South Lambeth Local Handyman W1 London Bridge Property Maintenance SM6 odd-job man.
We never leave our job unfinished. We always make sure that when we are done, there will be no more lags. From start to finish, we can guarantee that you will always be satisfied with our workmanship.
Let us know how we can be of any help to you by simply calling us at 020-3322-6025. Our handymen are always available 24/7 to render excellent services to your end.
Need someone to fix your problem? Our handyman can help you with that. With skills, experience and complete set of tools, you will surely have the complete satisfaction that you always wanted.
We can give you a same day service to ensure that your emergencies will be given with a quick solution. Even if it is beyond the usual business hours, we can still offer our services to you. Remember that it is your satisfaction that we are most concerned of.
Get in touch with our handyman by simply calling us at 020-3322-6025 or sending us an email. We can help you fix and repair anything at your place.