The best choice to have for all your needs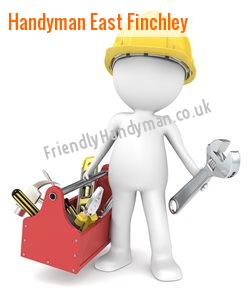 All our handymen at Friendly Handyman are fully licensed and insured. With a wealth of experience, everything is done at the highest possible standards. From small to medium-sized jobs, you will surely not look much further.
Who says you can't have everything in just one call?
We understand very well how handling repairs and maintenance could cause you much trouble most especially if you are constrained with time. That is why we are here to help. Offering the widest range of services for all your domestic needs, you do not have to hire multiple specialists just to get things done. In East Finchley, we are the most flexible team you can rely on.
Why most people choose us?
Satisfaction is always guaranteed
Wide range of services to offer
Highly skilled and knowledgeable handymen
Fully licensed and insured
No delays
Competitively priced
Rendering 24/7 services is our forte. Call us at 020-3322-6025 anytime for a reliable service that is sure to give you the satisfaction that you need.
Offering the best experience there is
We are always at your service to render quality solutions for all your office errands. Time is very precious to you which the very reason why we always promptly respond to your needs and do things unobtrusively in order not to hurdle your transactions.
No one could ever match the excellence that our handyman provides to our customers. For several years, we have been in the service of people giving them the complete satisfaction that they truly deserve.
You might have a very disappointing experience with others. But when you get to work with us, you will never experience the same thing again. All our handymen are honest, reliable and indeed straightforward. It is our promise to satisfy you at all times.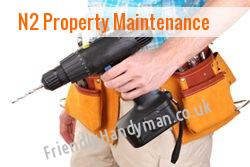 What we can do for you:
Plumbing
Electrical
Decorating
Cleaning
Fitting, fixing and hanging N2
Flooring
Leading the way for a much easier living
Excellent customer service is always apparent in our every transaction, which is the very reason why we have become the first choice of every household. Professionalism and efficient solutions are always guaranteed by our handymen.
It is only with East Finchley's best that you can experience high quality handyman services that will totally satisfy all your needs. You need not to spend much. At a very affordable rate, you can have the very service that you need no matter how simple or complicated the task could be.
You can be assured that all our handymen are fully skilled and knowledgeable in all tasks that they undertake. That is why if there are things that you wish to be done in an instant, you better call our handyman for quick service at its highest quality.
East Finchley Handyman - Call 020-3322-6025.
DIY expert North West London, Jack of all trades in UB7 West Acton W3 odd-job man Reliable Handyman Newington Green odd-job man in NW3 Manor House Handyman Merton SW20 renovation experts N17 odd-job man in EC4 Kenwood House Handyman Services Friendly Handyman Kingsland Summerstown SW17 man of all work Friendly Handyman Shepherds Bush.
No job is too simple or too complex for us to handle. All your requirements will be dealt with professionally. You can always count on us no matter what type of work that you may require from us.
We can help you with jobs that you hate to do. Contact us at 020-3322-6025 today for your queries and concerns.
We are widely known for our fully dedicated and reliable handyman. All your requirements will be done excellently giving you a complete peace of mind and a total satisfaction at all times. We are a company who truly cared for their customers.
In no time, all your problems will be solved. Whether it is a small scale job, we can assure you that you will always experience the satisfaction that you deserve.
No one serves you better other than our professional team of handymen. Feel free to give us a call at 020-3322-6025 or send us an email to know more about our services.