The perfect team you can trust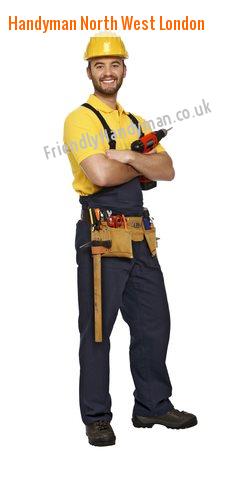 For quick and efficient services that are truly unmatched, have our team of handymen at Friendly Handyman. You will surely have the best service that could guarantee your complete satisfaction and a total peace of mind.
The best way out to all your domestic and commercial problems
Whatever chore you may require us to do, just name it and we will take care of it. Being the most trusted handyman company in North West London, we endeavour to be consistent with the quality of work that we provide to all our customers. Gaining the trust and confidence of our customers is rewarding enough for us.
Why trust your chores with us?
We have a team of highly trained handymen
We are available 24/7
We have a friendly and accommodating team to help you
We can help you save money
We can do all-around services efficiently
We are trusted by many
We could be the best choice to have when it comes to small scale jobs. Contact us at 020-3322-6025 and we can guarantee our works 100%.
Finest workmanship that satisfies everybody
Every handyman we have is an expert and adept in dealing with all types of jobs which includes the commercial ones. Whatever jobs you may require him to do, he can finish it on time unobtrusively.
No one could ever match the excellence that our handyman provides to our customers. For several years, we have been in the service of people giving them the complete satisfaction that they truly deserve.
For all your residential and commercial needs, we have the team that you can always rely on and trust. We will promptly respond to all your needs and never keep you waiting. We value your time just the way you value yours.
Decorating jobs we offer: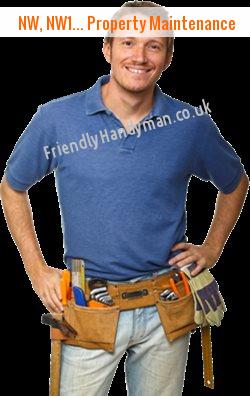 Painting and tiling
Filling cracks and holes
Repairing old grout
Plastering walls and ceilings NW, NW1...
Re-sealing
Woodwork painting
Beating the traffic for a quick response
Excellent customer service is always apparent in our every transaction, which is the very reason why we have become the first choice of every household. Professionalism and efficient solutions are always guaranteed by our handymen.
The quality work that we provide North West London has always been consistent making every job done right the first time. As a professional handyman company, we ensure that we would be able to deliver the widest range of services. This is to help our customers save time in looking for specialists to deal with their repairs and maintenance needs.
Leading you to a better and a more comfortable life with our professional and highly skilled handyman. From simple to a complicated task, our handymen will always give you the satisfaction that you truly deserve.
North West London odd-job man - Call 020-3322-6025.
odd-job man North East London, Handymen Engineers Hayes BR2 The Wrythe Handymen Engineers Handyman SE22 Jack of all trades Wandsworth Town SW18 Kensal Rise NW6 Handyman minor renovations in Hammersmith renovation experts in Tower of London N19 Property Maintenance West Green Friendly Handyman Property Maintenance renovation experts Handyman Services in IG8.
We can customise our services according to the requirements of our clients. Everything we do is entirely made for the purpose of making things easy for our customers as well as satisfying them completely.
It is our utmost concern to satisfy every need that our customer has. So for an excellent workmanship that handles the job completely, call us today at 020-3322-6025.
In just a short notice, our handymen can give you an assurance that they help fix your problem effectively. They have all the experience to guarantee that all their jobs will be done at the highest possible standards.
We always give special attention to every job that we do. As a result, we constantly satisfy our clients. Our workmanship guarantees the quality and excellence of every work undertaken.
If you wish to have a same day service that guarantees your complete satisfaction, give us a call at 020-3322-6025 or send us an email. In no time, all your problems will be solved.