Dealing with all your needs professionally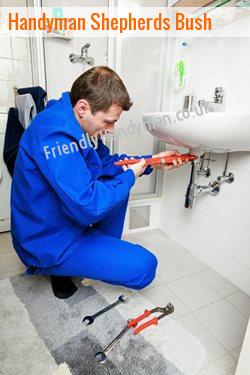 For quick and efficient services that are truly unmatched, have our team of handymen at Friendly Handyman. You will surely have the best service that could guarantee your complete satisfaction and a total peace of mind.
Your quick way out to household and office problems
From simple household chores to major improvements, our W12 handyman is the right person that you can call. Doing all types of job for everyone's convenience and satisfaction, Shepherds Bush would no longer have a hard time dealing with these certain chores.
Why let us do the job?
Quick response
Organised workmanship
Reliable services
Friendly staffs
Efficient solutions
Affordable rates
Not sure about your requirements? Please do not hesitate to give us a call at 020-3322-6025. Our trained staffs can help you on all your queries.
Undefeated team of professional handymen
We are always at your service to render quality solutions for all your office errands. Time is very precious to you which the very reason why we always promptly respond to your needs and do things unobtrusively in order not to hurdle your transactions.
There is no better team to help you with your needs other than our reliable and professional group of handymen. We are very much dedicated in giving you the convenience that you need and the satisfaction that you have always wanted.
Our handymen always abide with the established standards and the professional Code of Conduct. That is why in every service rendered, our customers can be assured that all will be done at the highest possible standards guaranteeing their complete satisfaction.
Making your lives comfortable with the following big jobs we offer: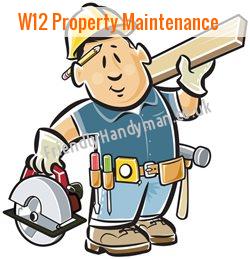 Floor Tiling
Wall Tiling
Built in Shelving
Kitchen Fitting W12
Laminate Flooring
Bi-Folding doors
Your 24/7 dependable craftsmen
We are a reliable and trustworthy handyman company doing wide range of services for every household. No job is too small or too big. What we are after is to satisfy you completely and provide convenience to you at all times.
Make your stores and establishments aesthetically good to look at. Impress your customers through our excellent quality services. We are here to help Shepherds Bush experience a different kind of service that is truly worth the money that they spend for.
For your emergencies at home, there is no better professional to call but our highly skilled and knowledgeable handyman. Whether you require a plumbing or electrical job to be done, they know exactly what to do just to fix the very problem that you have.
Shepherds Bush Friendly Handyman - Call 020-3322-6025.
Friendly Handyman North West London, Friendly Handyman Silvertown E16 Friendly Handyman in Uxbridge Road Friendly Handyman WC1 Custom House E16 Local Handyman in City of Westminster Peckham Rye SE15 Handyman Services SW6 Property Maintenance Handyman Friendly Handyman in Hounslow Central Nunhead minor renovations N, N1....
We always do our best to give our clients convenience and satisfaction. Every problem you may have will be resolved in no time giving you an immediate relief. You do not have to worry about anything else anymore.
Fast and quick service can always be done without compromising the quality. Contact us at 020-3322-6025 for more details about our handyman services.
For an affordable service that is truly effective and would definitely work well for you, have your small to medium sized jobs be done by our handyman. Our team can take care of all your needs without letting you spend too much.
All jobs are done excellently and professionally. Your concerns are given with high regard giving you a guarantee that every detail will be done accordingly.
Who says you cannot have quality and affordability at the same time? If you want to have a service that fits right to your budget, then call us today at 020-3322-6025 or send us an email.