Your leading partner for all types of work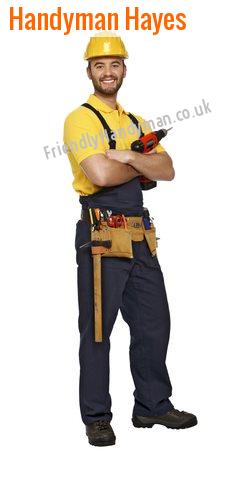 Why prolong your agony when you can have the best handyman to help you? Friendly Handyman is an established company offering quality services to all your needs. From small to medium sized jobs, everything is being taken cared of excellently.
Professionally taking care of small jobs for you
Our experience in domestic handyman services UB3 has made us the most trusted team of experts in Hayes. Whatever service you may require, we can surely help you. Just name it and we will do it for you. At a price you can afford, you no longer need to search for a much better deal.
Benefits in choosing us:
Fully insured
Fully licensed
Reliable team
Always professional
Covers both residential and commercial needs
100% work guaranteed
We could be the best choice to have when it comes to small scale jobs. Contact us at 020-3322-6025 and we can guarantee our works 100%.
Providing everything for your convenience
Aside from our domestic customers, we also offer quality services to our commercial customers. We do property maintenance services, repairs and a lot more. Our team can help in you in a lot of things only at a minimum disruption.
Our experience as a company has made us very much adept in dealing with all types of small scale jobs. With a multi-skilled handyman, who would ever have to look much further? Everything you need is perfectly handled by our professionals.
It is your satisfaction that keeps us going. Thus in every job that we do, we always ensure that you get the best of what we have to offer. Whatever you require from us, we will handle it excellently for your total satisfaction.
Extending our hand to do the following: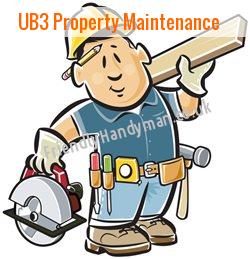 Cleaning
Fitting, fixing and hanging UB3
Electrical
Plumbing
Flooring
Decorating
Beating the traffic for a quick response
Most problems arise at home. That is why we are here to extend a helping hand on all your household chores that needs to be done with excellent skills and knowledge. We can help you on your routine repairs and maintenance tasks professionally.
It is only with Hayes's best that you can experience high quality handyman services that will totally satisfy all your needs. You need not to spend much. At a very affordable rate, you can have the very service that you need no matter how simple or complicated the task could be.
For a quality workmanship that gives you the exact service that you need, only entrust our professional handymen. With us, all the things that need to be done will be taken cared of professionally at the highest quality.
Hayes Property Maintenance - Call 020-3322-6025.
odd-job man London, White Hart Lane N17 domestic repairs domestic repairs New Southgate N11 DIY expert in SW17 Friendly Handyman Cromwell Road SW5 DIY expert Camden Town Jack of all trades DIY expert Bank EC3 Tulse Hill SE27 Local Handyman Jack of all trades Rocks Lane E8 Reliable Handyman Euston Square domestic repairs London Arena E14 odd-job man Friendly Handyman Ickenham Friendly Handyman in RM12 domestic repairs Becontree Heath Farnborough minor renovations.
For you, we will resolve all your domestic and commercial problems as quickly as possible. We do not want to keep you waiting all day. With us, you will always have the convenience that you deserve.
Every job done at Friendly Handyman is always guaranteed 100%. So if you want to have your errands done excellently, give us a call at 020-3322-6025.
Not only that our handymen are fully licensed and insured. They are also guaranteed to be fully equipped at all times to carry out their tasks well. No matter what type of job that you would require, they can surely live up to your expectations.
Our team is established only for one purpose and that is to satisfy you. We have been doing quality services to ensure that you will always get the best results from our excellent workmanship.
To find out more about our services and our team of qualified handyman, feel free to give us a call at 020-3322-6025 or fill out the form. We are always happy to serve you.