Giving you a complete service on all your needs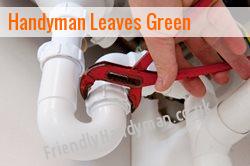 There is always a solution to everyone's problem. By just calling our highly skilled and knowledgeable handyman, all your worries would surely be gone. With our quality services at Friendly Handyman, you will never have to look for other service providers.
Professionally taking care of small jobs for you
Whatever chore you may require us to do, just name it and we will take care of it. Being the most trusted handyman company in Leaves Green, we endeavour to be consistent with the quality of work that we provide to all our customers. Gaining the trust and confidence of our customers is rewarding enough for us.
Why most people choose us?
Satisfaction is always guaranteed
Wide range of services to offer
Highly skilled and knowledgeable handymen
Fully licensed and insured
No delays
Competitively priced
Let us do the jobs that you can't do. Contact us today at 020-3322-6025 for more inquiries about our wide range of services.
Undefeated team of professional handymen
We are the very team who can help you maintain an efficient workplace for you and your staffs. Your business transactions can run smoothly while we do the small scale jobs for you. Prompt response is always guaranteed by our handymen.
Without the need to spend too much, you can already have the best service there is. Our professional handyman can make all of this possible for you. No matter what job you require from them, they can carry it out perfectly just for you.
We always keep our focus on our work in order to ensure good results. In this way, we can guarantee our customers their full satisfaction at all times. With us, our customers will always have the first class services that are second to none.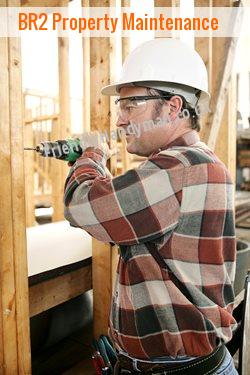 Our excellent services:
Refurbishment
Electrical
Plumbing
Odd jobs BR2
Decorating
PAT Testing
Widely known for excellent works
All our handymen are professional and indeed reliable in dealing with your domestic needs. With the finest customer service, you could never find a better company other than us.
The quality work that we provide Leaves Green has always been consistent making every job done right the first time. As a professional handyman company, we ensure that we would be able to deliver the widest range of services. This is to help our customers save time in looking for specialists to deal with their repairs and maintenance needs.
You can be assured that all our handymen are fully skilled and knowledgeable in all tasks that they undertake. That is why if there are things that you wish to be done in an instant, you better call our handyman for quick service at its highest quality.
Leaves Green minor renovations - Call 020-3322-6025.
man of all work North East London, Handyman Services NW6 renovation experts N19 renovation experts Lavender Hill domestic repairs W1 man of all work Gipsy Hill Handymen Engineers odd-job man in SW10 DIY expert in Forest Gate.
We always do our best to give our clients convenience and satisfaction. Every problem you may have will be resolved in no time giving you an immediate relief. You do not have to worry about anything else anymore.
We can help you with jobs that you hate to do. Contact us at 020-3322-6025 today for your queries and concerns.
Every work done by our handyman is 100% guaranteed. Being a fully licensed and insured company, we can assure you that all things will be done professionally at your own pace and convenience.
With us you can have a different kind of experience that you cannot have with others. Even if you require a difficult job, it is our goal to satisfy you and provide convenience to everybody.
No one serves you better other than our professional team of handymen. Feel free to give us a call at 020-3322-6025 or send us an email to know more about our services.