The best choice to have for all your needs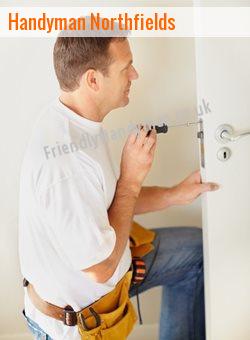 At Friendly Handyman, we can promise you that everything that our handyman does will be carried out at the highest possible standards. You will be secured that you are going to have the best value for money with us.
Professionals to make your place a great place to live
Our team is the best group of professionals that you can rely on when it comes to home repairs and domestic maintenance needs W13. Whether you require interior or exterior renovations, Northfields's best is the very company that you can truly rely on.
Benefits in choosing us:
Fully insured
Fully licensed
Reliable team
Always professional
Covers both residential and commercial needs
100% work guaranteed
Want to get things done easily? We can certainly help. Contact us at 020-3322-6025 for a quality work done only by our professional handyman.
Taking the stress out of small jobs at home
Reliable and professional services are what we are known for. Many commercial entities can attest on how we efficiently deal with their problems. We do it unobtrusively and effectively for their complete satisfaction.
When you think you can no longer spare time to fix the damages at your place, our handyman is just right here available to be of any help to you. Anything under the heat of the sun is carried out excellently just for you.
You might have a very disappointing experience with others. But when you get to work with us, you will never experience the same thing again. All our handymen are honest, reliable and indeed straightforward. It is our promise to satisfy you at all times.
Services we excellently provide: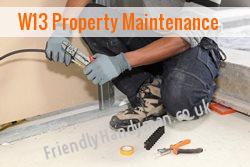 Odd jobs W13
PAT Testing
Plumbing
Electrical
Decorating
Refurbishment
Widely known for excellent works
When you need an instant help with your plumbing and electrical jobs at home, you do not need to call a plumber and an electrician separately. You can have it all done by a handyman. With our professional, you do not have to spend much.
Throughout these years, Northfields no longer worries about its commercial repairs and maintenance needs. With us, all that needs to be done will be promptly attended to with an assurance of high quality workmanship. Our skills, experience and complete array of services could say it for us.
If we are talking about all around expertise, then no one would surely beat our handyman's professional capabilities. They can do all types of jobs that you wish them accomplish. With our handyman, all your worries would surely disappear in no time.
Northfields Jack of all trades - Call 020-3322-6025.
Reliable Handyman London, Streatham Hill DIY expert in Nunhead W11 Friendly Handyman N2 odd-job man West Heath SE2.
We can fix your problem even if it takes time. Our concern is how to keep you satisfied at all times. That is why in every job that we do, we always make sure all your requirements are accomplished right on time.
For an excellent workmanship that guarantees your complete satisfaction, contact us at 020-3322-6025 today. You will always have the best experience with our team.
We are the very company who has the heart to understand the needs of the people and gives a full dedication for our customers' full satisfaction. No matter what you need, our handyman can take care of it just for you.
All jobs are done excellently and professionally. Your concerns are given with high regard giving you a guarantee that every detail will be done accordingly.
Fixing things all by yourself could never be that easy. Call us at 020-3322-6025 or send us an email to get in touch with our handyman. You will never regret working with us.