Friendly handyman at your service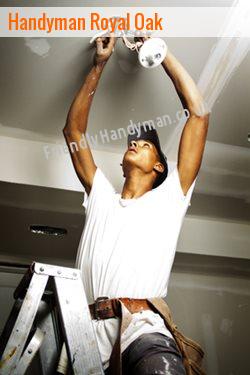 There is always a solution to everyone's problem. By just calling our highly skilled and knowledgeable handyman, all your worries would surely be gone. With our quality services at Friendly Handyman, you will never have to look for other service providers.
Who says you can't have everything in just one call?
For the most fully equipped and trained team of professional handymen W2, we are just the perfect company that you can call. Taking pride of the complete range of services that we offer, we have been the number one team that Royal Oak truly trusts.
Why is it advantageous to choose us?
Friendly staffs
Reliable services
Affordable rates
Quick response
Organised workmanship
Efficient solutions
For a same day service, call us at 020-3322-6025. Our handyman will be at your place to do the jobs you require in no time.
Ensuring you get the best out of your money
Reliable and professional services are what we are known for. Many commercial entities can attest on how we efficiently deal with their problems. We do it unobtrusively and effectively for their complete satisfaction.
Fixing leaks and repairing your broken table would never be easy. That is why we are here to help you deal with your problems at your convenience. Our handymen are very much reliable to do all the things that are needed to be done at the highest standard.
We are always sincere in doing our work. Our handymen are very honest and reliable. They will never give you worries because everything is under their control. What is left for you to do is enjoy the very results that we provide you.
Plumbing jobs we can handle: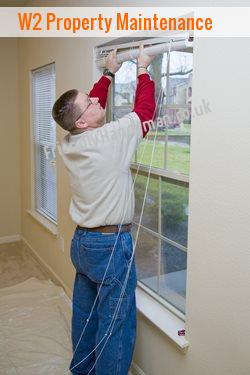 Fixing Toilet Problems
Fixing leaking taps and pipes
Toilet, Sink or Urinal Unblocking W2
Installing a Dishwasher or Washing Machine
Bath or Shower Screen Fitting
Towel Rail or Radiator Replacement
Your reliable small jobs specialists
There is no better team you can rely on when it comes to your residential needs. WE have a complete range of handyman services that you can choose from. We can even customise services just for you. So why waste resources with others when you can have everything done at a very affordable price?
We work with different types of businesses from small to medium sized businesses. Offering the best range of handyman services, we have become Royal Oak's number one company that they can truly rely on at any time of the day.
Our handyman are fully licensed, insured and definitely fully equipped. They are well adept in handling all types of jobs that you would require whether at home or in a business establishment. Your satisfaction and convenience is our utmost concern.
Royal Oak Friendly Handyman - Call 020-3322-6025.
domestic repairs London, SE24 domestic repairs Friendly Handyman in Kentish Town Friendly Handyman Locksbottom BR6 Reliable Handyman Totteridge Jack of all trades SW5 DIY expert Plashet Surrey Quays Handyman Services Plaistow domestic repairs.
When we do our job, we always start and finish it on time. We will never cause you any delay because we understand how much you value your time. With us, you can get things done right on time with quality.
If you value your time so much, then let us do the job for your very own convenience. Call at 020-3322-6025 today and know more about what we can exactly do for you.
Need someone to fix your problem? Our handyman can help you with that. With skills, experience and complete set of tools, you will surely have the complete satisfaction that you always wanted.
If you have a different and unusual task that needs to be done, we can take care of it for you. We do personalised services for your convenience. Our customer's satisfaction always comes first.
If you are not sure about the exact service that you need, you can always fill in the form or give us a call at 020-3322-6025. Our staffs are happy to give you advice on that matter.