Professionally making your lives better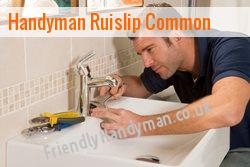 You can always have both affordability and quality all at the same time with Friendly Handyman. Our handyman services are competitively priced to suit your budget. No matter what service you may need, we can all take care of it with high quality.
Guaranteeing your safety and full satisfaction as well
Our team is the best group of professionals that you can rely on when it comes to home repairs and domestic maintenance needs HA6. Whether you require interior or exterior renovations, Ruislip Common's best is the very company that you can truly rely on.
Why choose our handyman?
Wealth of experience
Reliable handymen
Completes job on time
Comprehensive array of services
Qualified professionals
Reasonable and competitive rates
We could be the best choice to have when it comes to small scale jobs. Contact us at 020-3322-6025 and we can guarantee our works 100%.
Repairs and maintenance made easy
We are a fully licensed and insured company offering handyman services to commercial entities also. With our vast knowledge and skills, anything under the sun is done professionally at all times.
When you think you can no longer spare time to fix the damages at your place, our handyman is just right here available to be of any help to you. Anything under the heat of the sun is carried out excellently just for you.
We are widely known for our excellent customer service that we provide our customers. Even from the first time you call us, our staffs will really accommodate all your needs making you satisfied from start to finish.
Services we excellently provide: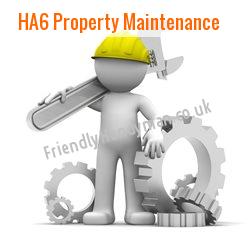 Odd jobs HA6
PAT Testing
Plumbing
Electrical
Decorating
Refurbishment
Accommodating anything for you
Excellent customer service is always apparent in our every transaction, which is the very reason why we have become the first choice of every household. Professionalism and efficient solutions are always guaranteed by our handymen.
To ensure that you get the best service that satisfies you completely, contact Ruislip Common's number one handyman. With us, repairs and maintenance could be done at the highest possible standards without having to spend much. We are the very team you can definitely rely on at all times.
Specialising in repairs and maintenance, our handyman is the best professional you can call at times that you need a helping hand. We understand that doing repairs and maintenance is never easy. That is why we are here to give you the very assistance that you just need.
Ruislip Common Handyman - Call 020-3322-6025.
domestic repairs West Central London, Jack of all trades in Putney Bridge man of all work Newington Green N16 Friendly Handyman NW8 man of all work Fenton Ho. NW3 Handymen Engineers N8 SW18 domestic repairs SW20 Local Handyman Surrey Quays SE16 Reliable Handyman Lesnes Abbey E1 Jack of all trades Handyman Services in SW6 Malden Rushett KT9 Property Maintenance.
When we do our job, we always start and finish it on time. We will never cause you any delay because we understand how much you value your time. With us, you can get things done right on time with quality.
For a complete customer satisfaction at your own convenience, get in touch with our professionals by giving us a call at 020-3322-6025. Our handyman will never disappoint you.
When you have minor household problems that you cannot handle, have it immediately done by out handyman. It is fast and affordable giving you the perfect choice that suits your budget.
You can always depend on our works no matter what job you may require us to do. With honest and reliable handymen, your choice of having us will bear great results.
Fixing things all by yourself could never be that easy. Call us at 020-3322-6025 or send us an email to get in touch with our handyman. You will never regret working with us.