Travelling anywhere to reach your end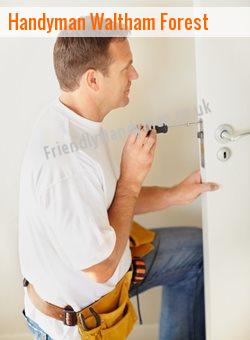 Friendly Handyman is Waltham Forest's favourite. All our handyman are very much reliable on all types of work that need to be done like, carpentry, painting, plumbing, some electrical jobs and gardening. The customers are always satisfied with us.
The kind of expertise that you cannot find with others
If there is something that needs to be fixed, we are just the very team you can call. You can definitely rely on us because we always do things the right way. Making the customers our first priority, we have truly become Waltham Forest's most favourite handyman company N17. You can never go wrong with us.
Why choose our handyman?
Wealth of experience
Reliable handymen
Completes job on time
Comprehensive array of services
Qualified professionals
Reasonable and competitive rates
For a same day service, call us at 020-3322-6025. Our handyman will be at your place to do the jobs you require in no time.
Looking for the right man to help you?
Causing you delays and troubles is never our practice. Our handymen are very professional. They will quickly respond to your call and start immediately to get things done in no time.
Our handyman can always give you an assurance that they will never leave your place unless everything is perfectly fixed. We are indeed professional to look up to all your needs and a caring company as well to provide comfort and convenience to you.
No matter how simple or complicated the job could be, we will make sure that it will be done at the highest possible standards. You can always refer your concerns with our professionals and they will act upon it as soon as possible.
Doing the following electrical works for you: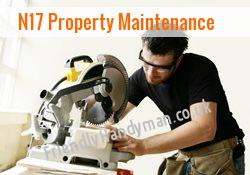 Light fittings
Light bulbs replacement N17
Extractor fans replacement
Replacement of sockets, switches and transformers
Fault finding
Portable appliance testing
Offering the best for your peace of mind
There is no better team you can rely on when it comes to your residential needs. WE have a complete range of handyman services that you can choose from. We can even customise services just for you. So why waste resources with others when you can have everything done at a very affordable price?
To ensure that you get the best service that satisfies you completely, contact Waltham Forest's number one handyman. With us, repairs and maintenance could be done at the highest possible standards without having to spend much. We are the very team you can definitely rely on at all times.
We can take all the worries away from you. With our professional handyman, all your required jobs will be carried out efficiently at a very affordable price. Who says you can't have quality and affordability all at the same time?
Waltham Forest Handymen Engineers - Call 020-3322-6025.
Reliable Handyman London, Handyman Kings Cross WC1 man of all work domestic repairs in Cannon Street Handymen Engineers W14 Latimer Road W10 man of all work minor renovations Elephant & Castle SE17 Reliable Handyman in NW3 Friendly Handyman Crofton Park SE4 renovation experts Jack of all trades in WC2 Hanworth TW13 odd-job man Rotherhithe Friendly Handyman Friendly Handyman in Old Ford Handyman Services in Gidea Park.
We can always take away the stress in you. After we have accomplished our work, we will then clean your place to keep it as tidy as possible. We take full responsibility of keeping your place organised after every task.
Have your requirements be assessed by our handyman. Call us at 020-3322-6025 and know the exact service that you need for your specific requirements.
We are the number one handyman company offering services that takes away the problems of all our customers. Even in just a short notice, we can be there in no time to provide the best service that guarantees satisfaction.
We always give special attention to every job that we do. As a result, we constantly satisfy our clients. Our workmanship guarantees the quality and excellence of every work undertaken.
If you wish to have a same day service that guarantees your complete satisfaction, give us a call at 020-3322-6025 or send us an email. In no time, all your problems will be solved.