Giving you a great experience at all times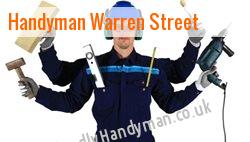 Guaranteeing your total satisfaction through our quality results has always been our topmost priority at Friendly Handyman. We can promise you that our handyman will never give you the same problem that you had with others.
Professionals to make your place a great place to live
We pride ourselves for the excellent services that we provide W1, Warren Street for several years already. For responding promptly from the first time of call, we have gained the trust and confidence of our customers. Being fully equipped and skilled, we are confident enough that we would be able to satisfy our customers completely from start to finish.
Why entrust everything to us?
We are trusted by many
We have a friendly and accommodating team to help you
We can help you save money
We have a team of highly trained handymen
We can do all-around services efficiently
We are available 24/7
For a quality service that will never disappoint you, call us at 020-3322-6025. Our handyman will always give you the best service there is.
Ensuring you get the best out of your money
Our handymen are truly reliable and professional. They can undergo all types of tasks that you may require. Ranging from small scale jobs to the medium ones, we are just the right team to call which will never cause you any delay.
If you need help with simple installation or a minor painting job, our handyman could probably be of any help to you. With their skills and experience in doing all types of jobs, you will surely not regret having them to work for you.
We can take away all the worries from you in no time. This is because we know very well that you value your time very much. Causing you delays in never our practice. In fact all our services are done promptly the moment we receive your call.
Odd jobs that we do: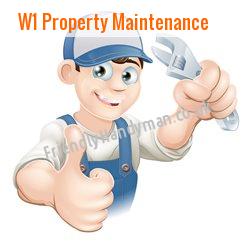 Flat pack furniture
Blinds and curtains fitting
Putting up of shelves
Moving heavy furniture and other items
Hanging mirrors and pictures
LCD and plasma TV installation in W1 area
Making things different for you
We have the very skills to deal with your home improvement projects. Our handymen are well adept and knowledgeable to undertake these tasks that you require. With quality workmanship, you will never have to look much further.
Make your stores and establishments aesthetically good to look at. Impress your customers through our excellent quality services. We are here to help Warren Street experience a different kind of service that is truly worth the money that they spend for.
Whether you need help on simple carpentry or decorative painting at your house, our handyman can help you deal with your needs. They can undergo all types of job that you would require them to do giving you a guarantee of complete satisfaction.
Warren Street Local Handyman - Call 020-3322-6025.
Handyman London, Property Maintenance in St Pauls North Harrow domestic repairs Local Handyman New Eltham SE9 Addington Handyman Reliable Handyman EN4 Property Maintenance Upper Holloway Property Maintenance Perivale UB6 Handyman Services Upper Norwood SE19 Palmers Green Property Maintenance renovation experts Heston TW5.
Our 100% focus is on our work. In this way we can ensure that we can give the satisfaction that you deserve through our exceptional workmanship. High quality services are guaranteed at all times.
For a highly skilled and knowledgeable team of handymen, contact us today at 020-3322-6025. Excellence is always given with high regard in every job done.
We are the number one handyman company offering services that takes away the problems of all our customers. Even in just a short notice, we can be there in no time to provide the best service that guarantees satisfaction.
You will never regret working with us because our team are highly skilled, knowledgeable, and very friendly. All your jobs are done at the highest standard giving you the best value for your money.
If you wish to have a same day service that guarantees your complete satisfaction, give us a call at 020-3322-6025 or send us an email. In no time, all your problems will be solved.