Giving you a complete service on all your needs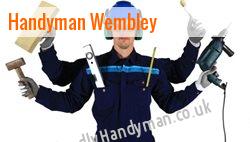 For a 24/7 handyman service, Friendly Handyman is just the right professional to hire. We always make ourselves available for you in order to help you with simple jobs that need to be done with quality skills.
Finding someone who can help you from start to finish?
We are Wembley's most favourite handyman company HA0 for several years. By being able to constantly provide excellent workmanship, most of our transactions come from repeat customers. Whatever our customers need, we can have it all covered.
Few advantages you could have with us:
Caters emergencies
Fully insured
Licensed and accredited
Guaranteed services
Fully dedicated professionals
Honest pricing
Our handyman service is undeniably your only resort to get things done right away. Call us at 020-3322-6025 for a quick response on your errands.
Making things simpler for you all the time
All the jobs we do are done in a very unobtrusive manner. We understand how much you value your time and privacy. That is why we can guarantee you that we will finish the job in no time for your satisfaction.
Without the need to spend too much, you can already have the best service there is. Our professional handyman can make all of this possible for you. No matter what job you require from them, they can carry it out perfectly just for you.
We always keep our focus on our work in order to ensure good results. In this way, we can guarantee our customers their full satisfaction at all times. With us, our customers will always have the first class services that are second to none.
Doing decorative jobs for your satisfaction: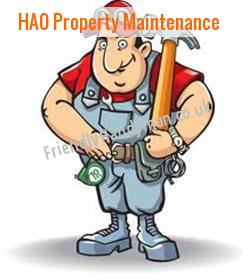 Woodwork painting
Painting and tiling
Plastering walls and ceilings HA0
Filling cracks and holes
Re-sealing
Repairing old grout
Your reliable small jobs specialists
When you need an instant help with your plumbing and electrical jobs at home, you do not need to call a plumber and an electrician separately. You can have it all done by a handyman. With our professional, you do not have to spend much.
Throughout these years, Wembley no longer worries about its commercial repairs and maintenance needs. With us, all that needs to be done will be promptly attended to with an assurance of high quality workmanship. Our skills, experience and complete array of services could say it for us.
Our handymen are unmatched when it comes to quality workmanship. In just a short time, we can help you fix your problems. That is why no one could beat our team most especially in providing complete satisfaction to customers.
Wembley domestic repairs - Call 020-3322-6025.
Reliable Handyman London, Handymen Engineers East India odd-job man Handymen Engineers Monument EC3 in Oakwood W2 Property Maintenance.
Only first class services will be provided to your end. We give our full focus on your requirements so as to ensure your complete satisfaction. Excellent results can always be expected from our team.
If you are looking for someone to help you with your small scale jobs, we are just the right team for you. Send us an email or call us at 020-3322-6025 for a specialised kind of service like no other.
For an affordable service that is truly effective and would definitely work well for you, have your small to medium sized jobs be done by our handyman. Our team can take care of all your needs without letting you spend too much.
Nothing is more important to us than satisfying you completely. That is why we customise our services just to fit to your needs. With a very reasonable price, you can have the service that you need.
For a residential or commercial errand that needs to be done instantly, call us right away at 020-3322-6025 or send us an email. Services at its highest standard are always ensured.