Giving you a great experience at all times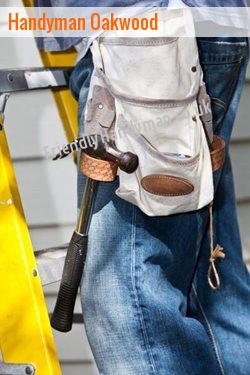 All our handymen at Friendly Handyman are fully licensed and insured. With a wealth of experience, everything is done at the highest possible standards. From small to medium-sized jobs, you will surely not look much further.
Your quick way out to household and office problems
Offering the most complete domestic services for Oakwood, no one would ever have to look much further other than our team. Our N14 professionals understand your needs better than those other typical service providers. In just one single call, you can have the solutions that you just need for all your residential repairs and maintenance needs.
Why we have a growing base of clients?
Wide range of services to offer
No delays
Fully licensed and insured
Satisfaction is always guaranteed
Competitively priced
Highly skilled and knowledgeable handymen
Do not hesitate to call us at 020-3322-6025 to inquire about our handyman services. With our license and insurance, you can always be safe with us.
Ensuring you get the best out of your money
For your convenience and satisfaction, we can arrange with you a job on a regular basis. Our handyman will never disappoint you and give you what is truly due for you. At a minimum disruption, you can have the best and high quality services at your workplace.
Our handyman can always give you an assurance that they will never leave your place unless everything is perfectly fixed. We are indeed professional to look up to all your needs and a caring company as well to provide comfort and convenience to you.
Our handymen always abide with the established standards and the professional Code of Conduct. That is why in every service rendered, our customers can be assured that all will be done at the highest possible standards guaranteeing their complete satisfaction.
Extending our hand to do the following: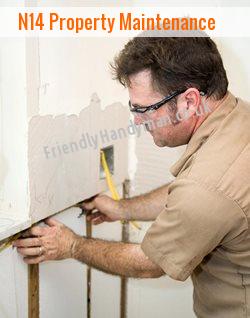 Cleaning
Fitting, fixing and hanging N14
Electrical
Plumbing
Flooring
Decorating
Offering the best for your peace of mind
You may have a hard time dealing with your household problems. That is why we are here offering a wide range of services to make everything easy for you. We will do whatever it takes just to give you the best service there is.
From simple dripping of tap to dangerous wires that run across the floor, we are the just right team you can call to help. We do our job unobtrusively so as not to disrupt your employees in their day to day transactions. With us, Oakwood will no longer have problems dealing with all types of minor damages in their business establishments.
Leading you to a better and a more comfortable life with our professional and highly skilled handyman. From simple to a complicated task, our handymen will always give you the satisfaction that you truly deserve.
Oakwood - Call 020-3322-6025.
Handyman Services London, man of all work Mudchute DIY expert in N2 domestic repairs Strand domestic repairs in Cricklewood.
Emergencies are entertained by our handymen. Of course, we will respond to your call as soon as we have known about your case. We will never keep you waiting because a single minute is already detrimental to your safety.
Cannot find the exact service you would like us to do for you? Please do not hesitate to give us a call at 020-3322-6025. We can help you with the very service that you just need.
Need someone to fix your problem? Our handyman can help you with that. With skills, experience and complete set of tools, you will surely have the complete satisfaction that you always wanted.
We hate to cause you any delay. That is why as much as possible, we fix things on time. When we receive your call, we will immediately attend to your needs so as not to prolong your agony.
Fixing things all by yourself could never be that easy. Call us at 020-3322-6025 or send us an email to get in touch with our handyman. You will never regret working with us.