Giving you a great experience at all times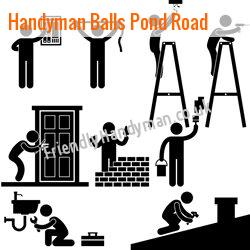 Why prolong your agony when you can have the best handyman to help you? Friendly Handyman is an established company offering quality services to all your needs. From small to medium sized jobs, everything is being taken cared of excellently.
The kind of service that surprises you to satisfaction
When you think of home repairs N1 and other residential services, we are just the right team to call. We do all types of job that you would require us to do, may it be from simple patching to cleaning the whole household. With our team, you will never have to look much further in Balls Pond Road.
Choose us for the following reasons:
Friendly staffs
Efficient solutions
Organised workmanship
Quick response
Reliable services
Affordable rates
We are the only ones you can rely on when it comes to quick and effective service. Call us at 020-3322-6025 for the kind of service that you urgently need.
Reaching out far to be at your service
Aside from our domestic customers, we also offer quality services to our commercial customers. We do property maintenance services, repairs and a lot more. Our team can help in you in a lot of things only at a minimum disruption.
If you need help with simple installation or a minor painting job, our handyman could probably be of any help to you. With their skills and experience in doing all types of jobs, you will surely not regret having them to work for you.
We can take away all the worries from you in no time. This is because we know very well that you value your time very much. Causing you delays in never our practice. In fact all our services are done promptly the moment we receive your call.
Other big jobs that we can do for you: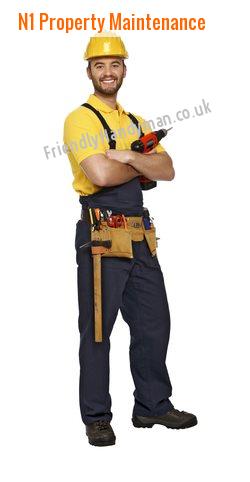 Kitchen Fitting
Laminate Flooring N1
Floor Tiling
Wall Tiling
Bi-Folding doors
Built in Shelving
Perfecting the tasks you require
You may have a hard time dealing with your household problems. That is why we are here offering a wide range of services to make everything easy for you. We will do whatever it takes just to give you the best service there is.
With the competition today in the market, it is important to make your place aesthetically good to give you an edge over your other competitors. That is why we are here to help you maintain your stores and offices so that you will not give your valued customers a wrong impression. With Balls Pond Road's best, you will never regret choosing us.
For your emergencies at home, there is no better professional to call but our highly skilled and knowledgeable handyman. Whether you require a plumbing or electrical job to be done, they know exactly what to do just to fix the very problem that you have.
Balls Pond Road man of all work - Call 020-3322-6025.
Local Handyman East Central London, renovation experts SW18 Jack of all trades odd-job man Oakleigh Park N20 Jack of all trades SE11 North Harrow Handymen Engineers DIY expert in EC2 renovation experts Bank Friendly Handyman SE2 Handymen Engineers Golders Green man of all work in Highams Park Old Street Friendly Handyman in Eltham N15 Handyman Services Friendly Handyman Property Maintenance odd-job man in SW1.
Emergencies are entertained by our handymen. Of course, we will respond to your call as soon as we have known about your case. We will never keep you waiting because a single minute is already detrimental to your safety.
Fast and quick service can always be done without compromising the quality. Contact us at 020-3322-6025 for more details about our handyman services.
Not only that our handymen are fully licensed and insured. They are also guaranteed to be fully equipped at all times to carry out their tasks well. No matter what type of job that you would require, they can surely live up to your expectations.
All jobs are done excellently and professionally. Your concerns are given with high regard giving you a guarantee that every detail will be done accordingly.
We can help you make things better and more convenient for you. Call us at 020-3322-6025 or fill out the form today for your complete satisfaction and a total peace of mind.