A helping hand on all your errands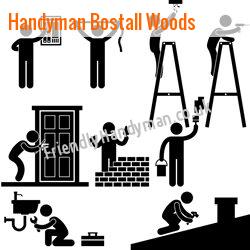 If you want things to get done as quickly as possible, then perhaps you could consider our handyman services at Friendly Handyman. With us, you will surely have the best service there is giving you the very convenience that you just need.
Your knowledgeable professionals to help you at all times
We are Bostall Woods's most favourite handyman company SE2 for several years. By being able to constantly provide excellent workmanship, most of our transactions come from repeat customers. Whatever our customers need, we can have it all covered.
Why choose our handyman?
Wealth of experience
Reliable handymen
Completes job on time
Comprehensive array of services
Qualified professionals
Reasonable and competitive rates
Do not hesitate to call us at 020-3322-6025 to inquire about our handyman services. With our license and insurance, you can always be safe with us.
The number one handyman to help you
If you want to have someone to look after the efficiency of your workplace, our handymen are just the perfect team for you. We can assure you that we will be there on time so as not to cause you any delay or distraction to your ordinary business day.
Accomplishing your requirements has always been our mission. At a very affordable price, we can give you the best service that would surely satisfy all your needs. With us, you don't need to look much further.
For all your residential and commercial needs, we have the team that you can always rely on and trust. We will promptly respond to all your needs and never keep you waiting. We value your time just the way you value yours.
Services we are known for: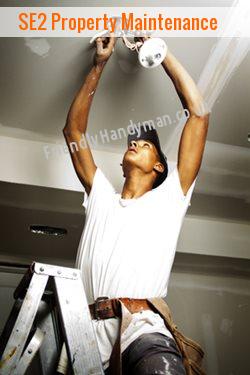 General Home Maintenance SE2
Plumbing
Painting and Wall Treatments
Remodelling of Bathrooms
Fences
Decks
Quality services at a very affordable rate
Most problems arise at home. That is why we are here to extend a helping hand on all your household chores that needs to be done with excellent skills and knowledge. We can help you on your routine repairs and maintenance tasks professionally.
It is only with Bostall Woods's best that you can experience high quality handyman services that will totally satisfy all your needs. You need not to spend much. At a very affordable rate, you can have the very service that you need no matter how simple or complicated the task could be.
Our handymen are widely known for their expertise in doing all around fixes both for residential and commercial needs. They have the ability and competence to accomplish the job that you would require them to do in just a short time.
Bostall Woods Friendly Handyman - Call 020-3322-6025.
DIY expert East Central London, Handyman Services W1 odd-job man E14 E3 man of all work minor renovations Drayton Park N5 domestic repairs Friendly Handyman in Old Ford Colliers Wood SW19 Handyman in SW, SW1... Southwark Cathedral Jack of all trades NW6 DIY expert Handyman Handyman Richmond upon Thames TW10 domestic repairs in Totteridge Property Maintenance Bank Fulham Palace Road Handyman Services DIY expert SW3 Handymen Engineers in SM4.
Our handyman can deal with all types of work that you require. You do not need to call someone else and suffer the hassle of doing things yourself. With us, you will always have the convenience that you are looking for.
It is our utmost concern to satisfy every need that our customer has. So for an excellent workmanship that handles the job completely, call us today at 020-3322-6025.
For a reliable team that can help you on all types of job from plumbing to electrical works or carpentry and decorative jobs, our handymen are the right persons to call. All your needs will be professionally handled by our experts.
It is our goal to keep you happy at all times. If ever you are unsatisfied, we can always redo it. The important thing is we have made you happy and completely satisfied as well.
If you are not sure about the exact service that you need, you can always fill in the form or give us a call at 020-3322-6025. Our staffs are happy to give you advice on that matter.