Highly recognised for all types of work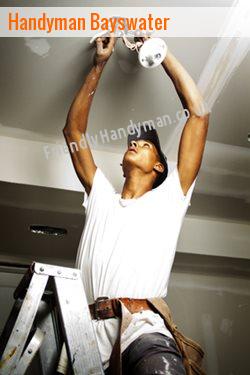 We, at Friendly Handyman, can guarantee you that all our works are carried out professionally leaving no room for you to worry. As a licensed and insured company, we always make sure that everything is done at the highest possible standards.
The best way out to all your domestic and commercial problems
We pride ourselves for the excellent services that we provide W2, Bayswater for several years already. For responding promptly from the first time of call, we have gained the trust and confidence of our customers. Being fully equipped and skilled, we are confident enough that we would be able to satisfy our customers completely from start to finish.
Why trust your chores with us?
We have a team of highly trained handymen
We are available 24/7
We have a friendly and accommodating team to help you
We can help you save money
We can do all-around services efficiently
We are trusted by many
For the best handyman that can get things done right away, call us at 020-3322-6025. You will always be satisfied with our excellent workmanship.
A total service for your total satisfaction
We are the very team who can help you maintain an efficient workplace for you and your staffs. Your business transactions can run smoothly while we do the small scale jobs for you. Prompt response is always guaranteed by our handymen.
Whether you need help at home or in any business establishment, we are just the right team who can help you. Our handymen always make sure that everything will be done excellently to provide you with the total satisfaction that you deserve.
We value your time so much. That is why we make sure that we do not cause you any delay by starting on time and finishing it on time as well. Everything is done quickly without compromising its quality for your satisfaction.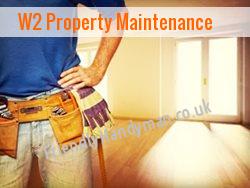 What we can do for you:
Plumbing
Electrical
Decorating
Cleaning
Fitting, fixing and hanging W2
Flooring
Making every promise a reality
When you need an instant help with your plumbing and electrical jobs at home, you do not need to call a plumber and an electrician separately. You can have it all done by a handyman. With our professional, you do not have to spend much.
Our tradesmen are not just some typical handyman you could hire in Bayswater. All of us are professionally trained to undergo the very services required of us. We strive to keep your business productive by giving you a time-saving solution and at the same time increase the value and image of your business to your market.
No matter what type of job that you would require us to do, we can always take care of it professionally for your satisfaction. Our skills and knowledge are sure to give you the best results like no other.
Bayswater DIY expert - Call 020-3322-6025.
renovation experts London, Friendly Handyman in Millwall DIY expert Property Maintenance CR2 E14 odd-job man SW6 Reliable Handyman Plaistow E13 man of all work Local Handyman in E14 Cranham Friendly Handyman IG1 Handyman in N5 Property Maintenance Oakwood N14 Belmont DIY expert N13 Handyman domestic repairs Walthamstow Central Reliable Handyman in N16 Friern Barnet minor renovations.
Emergencies are entertained by our handymen. Of course, we will respond to your call as soon as we have known about your case. We will never keep you waiting because a single minute is already detrimental to your safety.
Cannot find the exact service you would like us to do for you? Please do not hesitate to give us a call at 020-3322-6025. We can help you with the very service that you just need.
For an all-around service provider that offers solutions at a very reasonable price, have our professional handyman work for you. Everything you need to be done is surely under our handyman's control.
We can give you a same day service to ensure that your emergencies will be given with a quick solution. Even if it is beyond the usual business hours, we can still offer our services to you. Remember that it is your satisfaction that we are most concerned of.
To find out more about our services and our team of qualified handyman, feel free to give us a call at 020-3322-6025 or fill out the form. We are always happy to serve you.