Taking great challenges for your satisfaction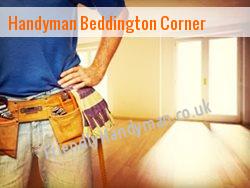 If you are looking for someone to help you deal with simple jobs at home, our handyman at Friendly Handyman could then be the best choice for you. Our skills and knowledge are unparalleled giving you the satisfaction that you need.
Guaranteeing your safety and full satisfaction as well
If there is something that needs to be fixed, we are just the very team you can call. You can definitely rely on us because we always do things the right way. Making the customers our first priority, we have truly become Beddington Corner's most favourite handyman company CR4. You can never go wrong with us.
Why entrust everything to us?
We are trusted by many
We have a friendly and accommodating team to help you
We can help you save money
We have a team of highly trained handymen
We can do all-around services efficiently
We are available 24/7
Not sure about your requirements? Please do not hesitate to give us a call at 020-3322-6025. Our trained staffs can help you on all your queries.
Professionally satisfying you all year round
All the jobs we do are done in a very unobtrusive manner. We understand how much you value your time and privacy. That is why we can guarantee you that we will finish the job in no time for your satisfaction.
In no time, we can solve all your household problems as well as the ones you encounter in the offices. Small jobs can be made simple and easy with the skills and expertise that our professional handyman have.
After we are done with our work, we will always keep your place clean and tidy. We will never leave any mess that could cause stress on your part. As professionals, we will make sure that we give you what is due to you.
Decorating jobs we offer: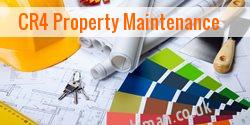 Painting and tiling
Filling cracks and holes
Repairing old grout
Plastering walls and ceilings CR4
Re-sealing
Woodwork painting
Trusting the professionals that are trusted by many
We are a reliable and trustworthy handyman company doing wide range of services for every household. No job is too small or too big. What we are after is to satisfy you completely and provide convenience to you at all times.
Our tradesmen are not just some typical handyman you could hire in Beddington Corner. All of us are professionally trained to undergo the very services required of us. We strive to keep your business productive by giving you a time-saving solution and at the same time increase the value and image of your business to your market.
Our handymen are not just available for simple installation and other minor residential and commercial jobs. They are also very adept in doing repairs and maintenance. For your comfort and convenience, we will always make ourselves available 24/7.
Beddington Corner odd-job man - Call 020-3322-6025.
Local Handyman South East London, Grove Park SW12 Friendly Handyman Friendly Handyman man of all work E14 minor renovations Clapham South SW12 man of all work in BR6 North West London NW, NW1... Handyman Services Marylebone W1 Local Handyman domestic repairs in Rye Lane Handymen Engineers in W5 Friendly Handyman Caledonian Road N20 odd-job man Local Handyman Old Street EC1 in Clerkenwell.
Our 100% focus is on our work. In this way we can ensure that we can give the satisfaction that you deserve through our exceptional workmanship. High quality services are guaranteed at all times.
Let us know how we can be of any help to you by simply calling us at 020-3322-6025. Our handymen are always available 24/7 to render excellent services to your end.
We are the very company who has the heart to understand the needs of the people and gives a full dedication for our customers' full satisfaction. No matter what you need, our handyman can take care of it just for you.
We can guarantee you that when you work with us, you will never experience the disappointments and regrets that you had with your previous handyman. We are all professionals and would always give you the best service. You can always count on us.
Fixing things all by yourself could never be that easy. Call us at 020-3322-6025 or send us an email to get in touch with our handyman. You will never regret working with us.