Professionally making your lives better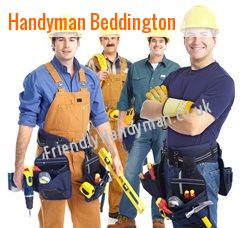 We, at Friendly Handyman, are always here to help you on all your needs. From simple carpentry, plumbing and decorating to delicate electrical works, we can all provide it just for you. You will never regret having us to be part of the fulfilment of your dreams.
Making your satisfaction as our number one goal
We understand very well how handling repairs and maintenance could cause you much trouble most especially if you are constrained with time. That is why we are here to help. Offering the widest range of services for all your domestic needs, you do not have to hire multiple specialists just to get things done. In Beddington, we are the most flexible team you can rely on.
Reasons for being on top:
Prompt response at all times
24/7 availability
Very professional
Satisfaction guaranteed
Fine craftsmanship
Reasonable rates
Not sure about your requirements? Please do not hesitate to give us a call at 020-3322-6025. Our trained staffs can help you on all your queries.
A total service for your total satisfaction
We also cater the needs of our commercial customers most especially when it comes to repairs and maintenance. We are the very team who can promptly respond to their calls so as to ensure that we will not cause them any trouble or delay.
If you get to work with the right team of professionals, you will surely have the best experience in your entire life. Our handyman can give you a great experience that will surely guarantee your satisfaction at all times.
As much as possible, we leave no room for mistakes. But if there are instances wherein you are not satisfied with our job, we can always redo it just for you. We will show you that we are indeed doing everything just to make you fully satisfied.
Services that made us on top: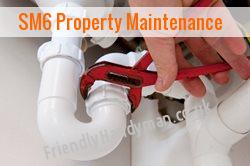 Decorating
Plumbing
Electrical
Refurbishments
Carpentry SM6
Gardening
Letting you live better than ever
You can entrust your entire household to our handyman. Everything that needs to be done will be taken care of by our professionals. All their services are truly efficient and give you the best value for your money.
We work with different types of businesses from small to medium sized businesses. Offering the best range of handyman services, we have become Beddington's number one company that they can truly rely on at any time of the day.
No matter what type of job that you would require us to do, we can always take care of it professionally for your satisfaction. Our skills and knowledge are sure to give you the best results like no other.
Beddington Friendly Handyman - Call 020-3322-6025.
Jack of all trades South West London, minor renovations West Central London SE10 Handymen Engineers Morden SM4 odd-job man odd-job man Greater London Grange Park DIY expert E4 Reliable Handyman Local Handyman in EN5.
We can customise our services according to the requirements of our clients. Everything we do is entirely made for the purpose of making things easy for our customers as well as satisfying them completely.
At Friendly Handyman, we can always guarantee your safety and satisfaction. Call us at 020-3322-6025 for a fully licensed and insured handyman to work for you.
For an affordable service that is truly effective and would definitely work well for you, have your small to medium sized jobs be done by our handyman. Our team can take care of all your needs without letting you spend too much.
We always give special attention to every job that we do. As a result, we constantly satisfy our clients. Our workmanship guarantees the quality and excellence of every work undertaken.
To find out more about our services and our team of qualified handyman, feel free to give us a call at 020-3322-6025 or fill out the form. We are always happy to serve you.