Your leading partner for all types of work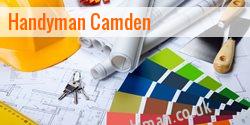 You can always have both affordability and quality all at the same time with Friendly Handyman. Our handyman services are competitively priced to suit your budget. No matter what service you may need, we can all take care of it with high quality.
The best way out to all your domestic and commercial problems
When we promise, we always deliver it exceptionally. Being Camden's most trusted team of handymen NW3, we make sure that the services we provide will always satisfy our customers. At a time that suits them best, we will complete the job in no time. Our experience and skills can guarantee the full satisfaction of our customers.
Why we are undisputed?
Excellent skills and workmanship
Competitive prices
Several years of experience
Offers services to both domestic and commercial entity
Wide range of services
Customising service just for you
To keep things in order, have it professionally fixed by our reliable handyman. Call us at 020-3322-6025 today for a service like no other.
Your one-stop shop for small scale jobs
Our handymen are truly reliable and professional. They can undergo all types of tasks that you may require. Ranging from small scale jobs to the medium ones, we are just the right team to call which will never cause you any delay.
If you need help with simple installation or a minor painting job, our handyman could probably be of any help to you. With their skills and experience in doing all types of jobs, you will surely not regret having them to work for you.
Our fine customer service has always been the number one consideration that our people have in choosing us to be their company. We never disappoint our clients. We have always been the best team to serve every household and commercial entity.
Services we are known for: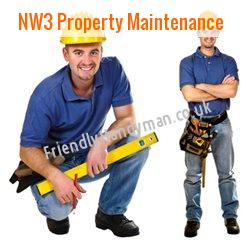 General Home Maintenance NW3
Plumbing
Painting and Wall Treatments
Remodelling of Bathrooms
Fences
Decks
Offering the best for your peace of mind
For an efficient and affordable handyman services, ours are simply the best. No one could ever much the excellence and professionalism that we have given to our domestic customers. You can rely on our team at all times.
Our tradesmen are not just some typical handyman you could hire in Camden. All of us are professionally trained to undergo the very services required of us. We strive to keep your business productive by giving you a time-saving solution and at the same time increase the value and image of your business to your market.
We can take all the worries away from you. With our professional handyman, all your required jobs will be carried out efficiently at a very affordable price. Who says you can't have quality and affordability all at the same time?
Camden - Call 020-3322-6025.
man of all work East Central London, Brondesbury Park NW6 DIY expert Friendly Handyman in UB7 Handyman Services Barking & Dagenham domestic repairs West Brompton SW5 Stratford E15 Property Maintenance.
We can do anything under the heat of the sun. Our handyman can take care of anything that you wish them to do. That is why all your worries will be gone when you get to work with our professionals.
If you want to get things done instantly, we have a team of reliable handymen who can help you with your needs. Simply contact us at 020-3322-6025 and have the best only with us.
All minor residential and commercial problems are carried out professionally by our skilled handyman. If you are looking for a fast and a competitively priced service, we are just the right team who can help you.
Time is highly valued by our handymen. That is the very reason why we always promptly respond to all your needs. We know very well that keeping things timely is the key to your satisfaction.
No one serves you better other than our professional team of handymen. Feel free to give us a call at 020-3322-6025 or send us an email to know more about our services.