Dealing with all your needs professionally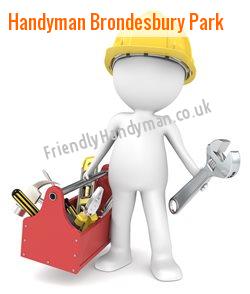 At Friendly Handyman, we can promise you that everything that our handyman does will be carried out at the highest possible standards. You will be secured that you are going to have the best value for money with us.
Professionals to make your place a great place to live
For the most fully equipped and trained team of professional handymen NW6, we are just the perfect company that you can call. Taking pride of the complete range of services that we offer, we have been the number one team that Brondesbury Park truly trusts.
Why is it advantageous to choose us?
Friendly staffs
Reliable services
Affordable rates
Quick response
Organised workmanship
Efficient solutions
For a quality service that will never disappoint you, call us at 020-3322-6025. Our handyman will always give you the best service there is.
Professionally satisfying you all year round
If you want to have someone to look after the efficiency of your workplace, our handymen are just the perfect team for you. We can assure you that we will be there on time so as not to cause you any delay or distraction to your ordinary business day.
For the best service that is sure to give you the satisfaction that you deserve, have your errands done by our professional handyman. With us, all your problems will be gone making life much easier for you and your family.
If you are looking for a company that constantly adheres to the established standards, then we are just the right team to have. When we do our tasks, we always make sure that everything is at its highest standards for your satisfaction and peace of mind.
Services we excellently provide: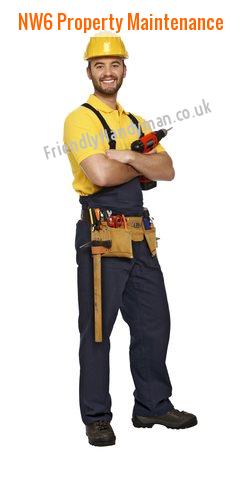 Odd jobs NW6
PAT Testing
Plumbing
Electrical
Decorating
Refurbishment
Giving full effort for your satisfaction
Whether you require a simple or a complicated job, our handyman can take care of it just for you. At home, when you have no one to help you, we are just the right team to call. You can let us do anything under the heat of the sun.
With the competition today in the market, it is important to make your place aesthetically good to give you an edge over your other competitors. That is why we are here to help you maintain your stores and offices so that you will not give your valued customers a wrong impression. With Brondesbury Park's best, you will never regret choosing us.
For a quality workmanship that gives you the exact service that you need, only entrust our professional handymen. With us, all the things that need to be done will be taken cared of professionally at the highest quality.
Brondesbury Park DIY expert - Call 020-3322-6025.
Friendly Handyman South East London, odd-job man HA2 Handymen Engineers Edgware Road NW9 Friendly Handyman odd-job man Foots Cray DA14 Handymen Engineers in Great North Way domestic repairs in Downe Hayes UB3 domestic repairs man of all work W2 HA3 odd-job man W4 man of all work Friendly Handyman in NW1 Kenley CR8 Friendly Handyman Property Maintenance Kingsbury renovation experts Greenford Park Royal renovation experts.
We can always take away the stress in you. After we have accomplished our work, we will then clean your place to keep it as tidy as possible. We take full responsibility of keeping your place organised after every task.
We can help you with jobs that you hate to do. Contact us at 020-3322-6025 today for your queries and concerns.
For an affordable service that is truly effective and would definitely work well for you, have your small to medium sized jobs be done by our handyman. Our team can take care of all your needs without letting you spend too much.
Nothing is more important to us than satisfying you completely. That is why we customise our services just to fit to your needs. With a very reasonable price, you can have the service that you need.
We are always available to hear and answer your queries and concerns. Do not hesitate to give us call at 020-3322-6025 or fill in the form for more details about our services.