Giving you a complete service on all your needs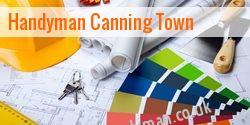 When anything goes wrong, our handyman at Friendly Handyman is the very professional you can call to help you with your problems. No matter how simple or complicated it could be, our handymen will always make a way to solve it.
Choosing the best for your convenience and satisfaction?
If you are looking for a carpenter to fix your broken chairs or searching for a good plumber to repair the leaks, then look no further. Our handyman E16 can take care all of it. Providing the widest range of domestic services in Canning Town, you would surely experience total satisfaction without having to spend much.
Reasons for being on top:
Prompt response at all times
24/7 availability
Very professional
Satisfaction guaranteed
Fine craftsmanship
Reasonable rates
We are the only ones you can rely on when it comes to quick and effective service. Call us at 020-3322-6025 for the kind of service that you urgently need.
Offering the best experience there is
We are a fully licensed and insured company offering handyman services to commercial entities also. With our vast knowledge and skills, anything under the sun is done professionally at all times.
You may not have enough time to do the chores all by yourself. That is why we are here to give you the exact service that you need for a very affordable price. With our skilled handyman, you will never have to worry about anything else anymore.
We always keep our focus on our work in order to ensure good results. In this way, we can guarantee our customers their full satisfaction at all times. With us, our customers will always have the first class services that are second to none.
Decorating jobs we offer: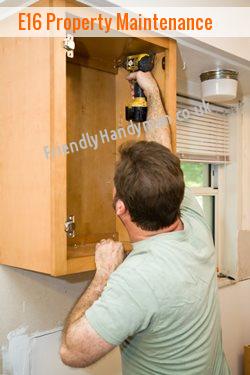 Painting and tiling
Filling cracks and holes
Repairing old grout
Plastering walls and ceilings E16
Re-sealing
Woodwork painting
Making every promise a reality
If you have no time to do your household chores all by yourself, then we can help you do for your convenience and satisfaction. We understand that you may have a lot of things to worry which is why we offer you our services to make things easier for you.
Canning Town will no longer have to worry about dripping faucets and broken chairs because with us every single problem will be fixed in no time. From small to medium sized business establishments, we are just the perfect team of professionals that you can truly rely on.
We can take all the worries away from you. With our professional handyman, all your required jobs will be carried out efficiently at a very affordable price. Who says you can't have quality and affordability all at the same time?
Canning Town Reliable Handyman - Call 020-3322-6025.
Handymen Engineers London, Friendly Handyman Elmers End Reliable Handyman in Waltham Forest Friendly Handyman W3 E7 odd-job man in Harold Wood Kidbrooke odd-job man Jack of all trades in E13.
Our handyman can deal with all types of work that you require. You do not need to call someone else and suffer the hassle of doing things yourself. With us, you will always have the convenience that you are looking for.
If you are looking for someone to help you with your small scale jobs, we are just the right team for you. Send us an email or call us at 020-3322-6025 for a specialised kind of service like no other.
If you are looking for an all-around affordable service, we are just the right company for you. We take pride on what our handymen are capable of to provide you the satisfaction that you deserve. All their works are truly cost-effective.
Our team is established only for one purpose and that is to satisfy you. We have been doing quality services to ensure that you will always get the best results from our excellent workmanship.
Who says you cannot have quality and affordability at the same time? If you want to have a service that fits right to your budget, then call us today at 020-3322-6025 or send us an email.