The handyman that could help you all throughout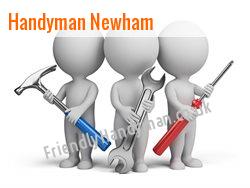 We, at Friendly Handyman, are always here to help you on all your needs. From simple carpentry, plumbing and decorating to delicate electrical works, we can all provide it just for you. You will never regret having us to be part of the fulfilment of your dreams.
Your knowledgeable professionals to help you at all times
If you are looking for a carpenter to fix your broken chairs or searching for a good plumber to repair the leaks, then look no further. Our handyman E13 can take care all of it. Providing the widest range of domestic services in Newham, you would surely experience total satisfaction without having to spend much.
What people like about us:
Services that are competitively priced
Utmost care on all types of work
Excellent customer service
Always on time
Keeps you on track on all our services
Fast and organised in every task
Discuss your requirements with our handyman by simply calling us at 020-3322-6025. With us, you can save both time and money all the time.
The number one handyman to help you
All types of jobs are professionally carried out by our handymen. Whether you require a simple job or a difficult one, they can always take care of it for you. It is our promise not to cause you any delay.
Fixing leaks and repairing your broken table would never be easy. That is why we are here to help you deal with your problems at your convenience. Our handymen are very much reliable to do all the things that are needed to be done at the highest standard.
Our handymen always abide with the established standards and the professional Code of Conduct. That is why in every service rendered, our customers can be assured that all will be done at the highest possible standards guaranteeing their complete satisfaction.
Doing decorative jobs for your satisfaction: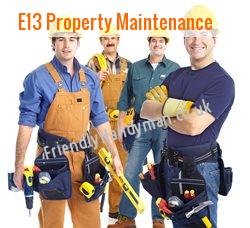 Woodwork painting
Painting and tiling
Plastering walls and ceilings E13
Filling cracks and holes
Re-sealing
Repairing old grout
Making things different for you
When the need on repair and maintenance arises, there is no better team that you can call other than our professional handyman. At home, do not entirely trust on your skills because it will only lead you to disaster. Hire a handyman to ensure everything.
With the competition today in the market, it is important to make your place aesthetically good to give you an edge over your other competitors. That is why we are here to help you maintain your stores and offices so that you will not give your valued customers a wrong impression. With Newham's best, you will never regret choosing us.
We can take all the worries away from you. With our professional handyman, all your required jobs will be carried out efficiently at a very affordable price. Who says you can't have quality and affordability all at the same time?
Newham Handyman - Call 020-3322-6025.
renovation experts North West London, Reliable Handyman in SW9 domestic repairs Barons Court W6 Friendly Handyman Hanger Lane Handyman Services renovation experts SE1 Local Handyman Aldwych WC2 man of all work Bellingham SE6 W5 Handymen Engineers renovation experts in SW19 Friendly Handyman in Norwood.
We are founded in the belief that customer satisfaction is the number one in our list. We always want to give the best service to our customers leaving them no reason to regret in choosing us to do the job for them.
For an excellent workmanship that guarantees your complete satisfaction, contact us at 020-3322-6025 today. You will always have the best experience with our team.
We are the number one handyman company offering services that takes away the problems of all our customers. Even in just a short notice, we can be there in no time to provide the best service that guarantees satisfaction.
We hate to cause you any delay. That is why as much as possible, we fix things on time. When we receive your call, we will immediately attend to your needs so as not to prolong your agony.
If you are not sure about the exact service that you need, you can always fill in the form or give us a call at 020-3322-6025. Our staffs are happy to give you advice on that matter.