Love doing the jobs you hate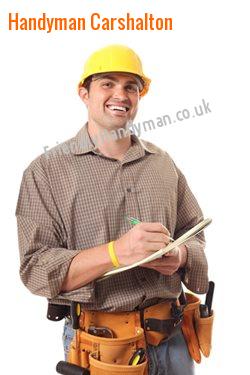 We, at Friendly Handyman, are always here to help you on all your needs. From simple carpentry, plumbing and decorating to delicate electrical works, we can all provide it just for you. You will never regret having us to be part of the fulfilment of your dreams.
Finding someone who can help you from start to finish?
From simple household chores to major improvements, our SM5 handyman is the right person that you can call. Doing all types of job for everyone's convenience and satisfaction, Carshalton would no longer have a hard time dealing with these certain chores.
Why let us do the job?
Quick response
Organised workmanship
Reliable services
Friendly staffs
Efficient solutions
Affordable rates
Want to get things done easily? We can certainly help. Contact us at 020-3322-6025 for a quality work done only by our professional handyman.
A total service for your total satisfaction
As much as possible, we carry out our works discreetly without causing you any disruption at all. With our fully licensed and insured handyman, you can always entrust your entire workplace with us.
Whether you need help at home or in any business establishment, we are just the right team who can help you. Our handymen always make sure that everything will be done excellently to provide you with the total satisfaction that you deserve.
Our handymen always abide with the established standards and the professional Code of Conduct. That is why in every service rendered, our customers can be assured that all will be done at the highest possible standards guaranteeing their complete satisfaction.
We have the skills to do the following but are not limited to: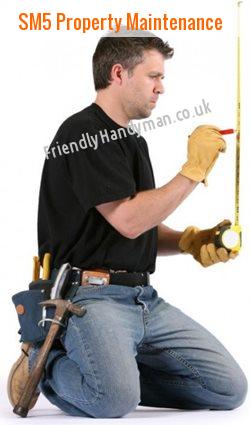 Carpentry
Plumbing
Painting
New Kitchens
Fences and Decks SM5
Tile Flooring
Offering the best for your peace of mind
We do all kinds of jobs. You name it and we can handle it all for you. No matter what job you require from us, we can professionally get it done just for you. In no time, all your domestic problems will be solved effectively.
With the competition today in the market, it is important to make your place aesthetically good to give you an edge over your other competitors. That is why we are here to help you maintain your stores and offices so that you will not give your valued customers a wrong impression. With Carshalton's best, you will never regret choosing us.
If you have no one to help you fix your problems, we are just a phone call away. Our handymen are always available round the clock offering a wide range of services that you can choose from. With us, you will never have to worry anymore.
Carshalton DIY expert - Call 020-3322-6025.
minor renovations South West London, Property Maintenance SE28 man of all work TW12 Handyman Services East Acton Ham domestic repairs Wimbledon Park SW19 odd-job man man of all work Plumstead Forty Hill Jack of all trades NW9 Handymen Engineers.
Only first class services will be provided to your end. We give our full focus on your requirements so as to ensure your complete satisfaction. Excellent results can always be expected from our team.
If you value your time so much, then let us do the job for your very own convenience. Call at 020-3322-6025 today and know more about what we can exactly do for you.
Need someone to fix your problem? Our handyman can help you with that. With skills, experience and complete set of tools, you will surely have the complete satisfaction that you always wanted.
We take pride on the kind of customer service that our staffs provide. With that, more and more customers come to us for a quality service that is second to none.
In no time, we can help you fix everything at your place. Call us at 020-3322-6025 or fill out the form for a prompt response on all your small scale jobs.