The handyman that could help you all throughout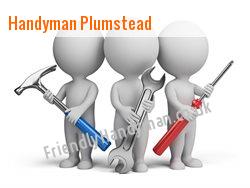 We, at Friendly Handyman, can guarantee you that all our works are carried out professionally leaving no room for you to worry. As a licensed and insured company, we always make sure that everything is done at the highest possible standards.
Professionals to make your place a great place to live
Whatever chore you may require us to do, just name it and we will take care of it. Being the most trusted handyman company in Plumstead, we endeavour to be consistent with the quality of work that we provide to all our customers. Gaining the trust and confidence of our customers is rewarding enough for us.
Reasons why we excel:
Completes job effectively
Affordable rates
Always on the go
Fully insured
Quick response
Professional team of handymen
Without compromising the quality, we can give you the best service only at a very low price. Contact us at 020-3322-6025 for more details about our services.
Finest workmanship that satisfies everybody
All the jobs we do are done in a very unobtrusive manner. We understand how much you value your time and privacy. That is why we can guarantee you that we will finish the job in no time for your satisfaction.
Need an immediate help? Our all-around handyman can help surely help you. With their skills and knowledge in basic carpentry, plumbing, electrical and painting, all that needs to be done will surely be taken care of by our professionals.
Our handymen always abide with the established standards and the professional Code of Conduct. That is why in every service rendered, our customers can be assured that all will be done at the highest possible standards guaranteeing their complete satisfaction.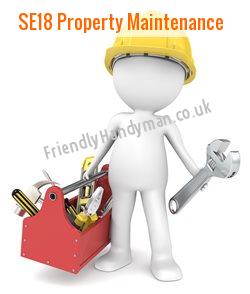 Our excellent services:
Refurbishment
Electrical
Plumbing
Odd jobs SE18
Decorating
PAT Testing
Giving full effort for your satisfaction
All our handymen are professional and indeed reliable in dealing with your domestic needs. With the finest customer service, you could never find a better company other than us.
We are a professional handyman company offering the widest range of services in Plumstead. Our team has a wealth of experience in dealing with all kinds of services required. With consistent quality work that is always done right the first time, you would surely have great satisfaction whenever you get to work with us.
Our handyman are fully licensed, insured and definitely fully equipped. They are well adept in handling all types of jobs that you would require whether at home or in a business establishment. Your satisfaction and convenience is our utmost concern.
Plumstead minor renovations - Call 020-3322-6025.
Handymen Engineers London, E11 minor renovations Palmers Green Reliable Handyman man of all work Western Avenue Local Handyman Dulwich SE21 renovation experts EN4 odd-job man Property Maintenance in Oxford Circus Reliable Handyman.
Our ideals in keeping you happy and always satisfied are sincere and genuine. We always make sure that we would be able to give you the best service. All your jobs will be done excellently at all times.
It is our utmost concern to satisfy every need that our customer has. So for an excellent workmanship that handles the job completely, call us today at 020-3322-6025.
We are the very company who has the heart to understand the needs of the people and gives a full dedication for our customers' full satisfaction. No matter what you need, our handyman can take care of it just for you.
We always give special attention to every job that we do. As a result, we constantly satisfy our clients. Our workmanship guarantees the quality and excellence of every work undertaken.
For a service that offers great value for money, call us at 020-3322-6025 or send us an email. With us, you will never have to spend much just to have the best and reliable service.