Handyman service that is exceedingly amazing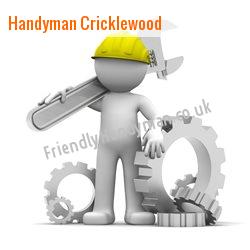 We, at Friendly Handyman, are always here to help you on all your needs. From simple carpentry, plumbing and decorating to delicate electrical works, we can all provide it just for you. You will never regret having us to be part of the fulfilment of your dreams.
Professionally taking care of small jobs for you
Our experience in domestic handyman services NW2 has made us the most trusted team of experts in Cricklewood. Whatever service you may require, we can surely help you. Just name it and we will do it for you. At a price you can afford, you no longer need to search for a much better deal.
What we are most proud of:
Licensed and accredited
Fully insured
Honest pricing
Fully dedicated professionals
Caters emergencies
Guaranteed services
We can help you get things in order by doing series of repairs and maintenance. Call us today at 020-3322-6025 for a quality service that you always wanted.
Offering the best experience there is
Not only that we cater services to the residential customers but also to different commercial entities. Quality services are always ensured. With us, you can have the best services only at a very minimum fuss.
No one could ever match the excellence that our handyman provides to our customers. For several years, we have been in the service of people giving them the complete satisfaction that they truly deserve.
Full commitment is always given by our professional handymen to all their undertakings. They always make sure that they would be able to satisfy you completely by delivering you the exact service that you always wanted.
Extending our hand to do the following: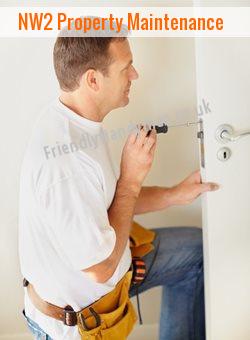 Cleaning
Fitting, fixing and hanging NW2
Electrical
Plumbing
Flooring
Decorating
Offering the best for your peace of mind
Whether you require a simple or a complicated job, our handyman can take care of it just for you. At home, when you have no one to help you, we are just the right team to call. You can let us do anything under the heat of the sun.
With the competition today in the market, it is important to make your place aesthetically good to give you an edge over your other competitors. That is why we are here to help you maintain your stores and offices so that you will not give your valued customers a wrong impression. With Cricklewood's best, you will never regret choosing us.
Our handymen are not just available for simple installation and other minor residential and commercial jobs. They are also very adept in doing repairs and maintenance. For your comfort and convenience, we will always make ourselves available 24/7.
Cricklewood Reliable Handyman - Call 020-3322-6025.
man of all work Central London, Northwood HA6 Reliable Handyman Jack of all trades in Pinner N19 Friendly Handyman Handyman Services in London Wall Handyman Services in Brompton Friendly Handyman odd-job man Holloway Road N19 Handyman Services in Bond Street minor renovations minor renovations in Harrow Weald West Hampstead Handyman domestic repairs Friendly Handyman.
Our handyman can deal with all types of work that you require. You do not need to call someone else and suffer the hassle of doing things yourself. With us, you will always have the convenience that you are looking for.
Fast and quick service can always be done without compromising the quality. Contact us at 020-3322-6025 for more details about our handyman services.
We are a leading handyman company offering quality services and a very comfortable living. With our handyman's skills and competence, you can never go wrong with your choice of professional team.
In no time, all your problems will be solved. Whether it is a small scale job, we can assure you that you will always experience the satisfaction that you deserve.
Let us help you live more comfortable than ever. We can help you fix your problems. Call us anytime at 020-3322-6025 or send us an email. Our handyman will always be there for your convenience.