The handyman that could help you all throughout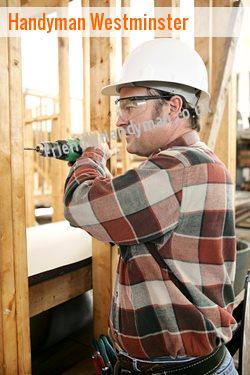 For a 24/7 handyman service, Friendly Handyman is just the right professional to hire. We always make ourselves available for you in order to help you with simple jobs that need to be done with quality skills.
Fully dedicated to take care of everything for you
You do not have to hire individual specialists just to help you on your leaking faucets, defective wiring or broken tables. With us everything can be done by one single man. Our handyman SW1 is versatile to handle all types of job you may require. For Westminster, we are the number one team of professionals.
What we are most proud of:
Licensed and accredited
Fully insured
Honest pricing
Fully dedicated professionals
Caters emergencies
Guaranteed services
Our handyman service is undeniably your only resort to get things done right away. Call us at 020-3322-6025 for a quick response on your errands.
Taking the stress out of small jobs at home
We can help you let your business run smoothly while we do the jobs for you. With our professional handymen, solutions will be given at the best time possible without any disruption.
For the best service that is sure to give you the satisfaction that you deserve, have your errands done by our professional handyman. With us, all your problems will be gone making life much easier for you and your family.
After we are done with our work, we will always keep your place clean and tidy. We will never leave any mess that could cause stress on your part. As professionals, we will make sure that we give you what is due to you.
Services we excellently provide: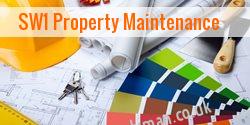 Odd jobs SW1
PAT Testing
Plumbing
Electrical
Decorating
Refurbishment
Your reliable small jobs specialists
Whether you require a simple or a complicated job, our handyman can take care of it just for you. At home, when you have no one to help you, we are just the right team to call. You can let us do anything under the heat of the sun.
We are a professional handyman company offering the widest range of services in Westminster. Our team has a wealth of experience in dealing with all kinds of services required. With consistent quality work that is always done right the first time, you would surely have great satisfaction whenever you get to work with us.
Specialising in repairs and maintenance, our handyman is the best professional you can call at times that you need a helping hand. We understand that doing repairs and maintenance is never easy. That is why we are here to give you the very assistance that you just need.
Westminster domestic repairs - Call 020-3322-6025.
odd-job man London, Property Maintenance NW10 Barnes Bridge SW13 odd-job man Friendly Handyman Richmond upon Thames TW10 Handymen Engineers Cromwell Road domestic repairs Jack of all trades St Johns Wood NW8 Friendly Handyman Poplar minor renovations in NW4 domestic repairs West Hill Reliable Handyman Lewisham SE13 Handymen Engineers EC3 Southgate Property Maintenance renovation experts W1 Friendly Handyman in Stamford Hill Friendly Handyman Handyman Services man of all work Finsbury minor renovations Tulse Hill DA14 DIY expert.
We have a team of skilled and knowledgeable handymen who always give their full dedication in helping every household. Our professionals will be there as quickly as possible to take away all your worries instantly.
For a complete customer satisfaction at your own convenience, get in touch with our professionals by giving us a call at 020-3322-6025. Our handyman will never disappoint you.
We are the very company who has the heart to understand the needs of the people and gives a full dedication for our customers' full satisfaction. No matter what you need, our handyman can take care of it just for you.
We take pride on the kind of customer service that our staffs provide. With that, more and more customers come to us for a quality service that is second to none.
No one serves you better other than our professional team of handymen. Feel free to give us a call at 020-3322-6025 or send us an email to know more about our services.