The kind of workmanship that could satisfy you completely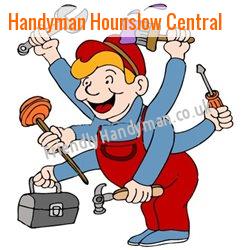 We are Hounslow Central's first choice when it comes to handyman services. Every job that you would require can be excellently handled by our multi-skilled handyman. That is why if you wish to make things done perfectly well, choose our team at Friendly Handyman.
The kind of expertise that you cannot find with others
When we promise, we always deliver it exceptionally. Being Hounslow Central's most trusted team of handymen TW3, we make sure that the services we provide will always satisfy our customers. At a time that suits them best, we will complete the job in no time. Our experience and skills can guarantee the full satisfaction of our customers.
Why is it advantageous to choose us?
Friendly staffs
Reliable services
Affordable rates
Quick response
Organised workmanship
Efficient solutions
For a quality service that will never disappoint you, call us at 020-3322-6025. Our handyman will always give you the best service there is.
Offering the best experience there is
We are the very team who can help you maintain an efficient workplace for you and your staffs. Your business transactions can run smoothly while we do the small scale jobs for you. Prompt response is always guaranteed by our handymen.
We are the only company who can guarantee quality workmanship and a competitive price at the same time. With a large base of clients, we can prove that we have always satisfied our clients in all our undertakings.
We seek to only give the best to our clients. That is why we always adhere to the standards established so as to ensure that we always abide with the right quality. We do not want to make our clients worried but instead give them a complete peace of mind.
Services we excellently provide: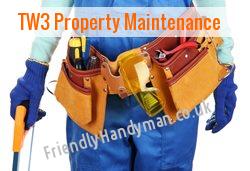 Odd jobs TW3
PAT Testing
Plumbing
Electrical
Decorating
Refurbishment
Leading the way for a much easier living
We do all kinds of jobs. You name it and we can handle it all for you. No matter what job you require from us, we can professionally get it done just for you. In no time, all your domestic problems will be solved effectively.
It is only with Hounslow Central's best that you can experience high quality handyman services that will totally satisfy all your needs. You need not to spend much. At a very affordable rate, you can have the very service that you need no matter how simple or complicated the task could be.
For your emergencies at home, there is no better professional to call but our highly skilled and knowledgeable handyman. Whether you require a plumbing or electrical job to be done, they know exactly what to do just to fix the very problem that you have.
Hounslow Central man of all work - Call 020-3322-6025.
London, Local Handyman Holland Park Handyman Property Maintenance in TW10 Handyman Services in NW1 Friendly Handyman Norwood Junction SE25 Handyman Services.
When we do our job, we always start and finish it on time. We will never cause you any delay because we understand how much you value your time. With us, you can get things done right on time with quality.
It is our utmost concern to satisfy every need that our customer has. So for an excellent workmanship that handles the job completely, call us today at 020-3322-6025.
We are a group of experts specialising in all types of repairs, maintenance and installation. Our handyman is the best that you can have to take care of your problems no matter how simple or complex it could be.
If you are unhappy with the results, we can always redo it for your satisfaction. We do not want to leave you unhappy and unsatisfied. It is always our goal to give the best service there is.
We are always available to hear and answer your queries and concerns. Do not hesitate to give us call at 020-3322-6025 or fill in the form for more details about our services.